Which would you choose - Marin, CA or San Francisco, CA?
Posted by Cari Gennarelli on Wednesday, January 4, 2012 at 10:02:44 PM
By Cari Gennarelli / January 4, 2012
Comment

I recently answered a forum question about moving to San Francisco, CA vs. Marin, CA and what would be best for this family. What I know is the dad is in sales, based out of Petaluma with a territory that heads south toward San Francisco.  What I garnered from his posted question was they wanted the urban life of San Francisco, "think tattoos, Buffalo exchange and single pour coffeehouses" his words, "with the ease of family friendly walkable neighborhoods and excellent public schools".
Does this place exist in San Francisco or Marin? If it does, I want to be the mayor. When I think tattoos and single pour coffeehouses, my mind goes straight to Sacramento. Not an option for them.
After a few back and forth exchanges, me trying to paint a picture of the difference in lifestyles of SF vs. Marin, I came to the conclusion that what may best suit their style is Petaluma.
More diversity than Marin, more house for the $$'s than Marin or SF, definitely single pour coffee houses and a "Tattoo, Buffalo Exchange" vibe going on with cute walkable neighborhoods to a town filled with boutiques, great restaurants and even some lively music venues.
One of the most delicious parts of being a Realtor is the Matchmaking. Matching people with communities and finding the perfect home for them within that community.
Born and raised in Marin, a 4 year detour to college 90 minutes away only to return to Marin and quickly move to San Francisco where I stayed, grew up in my 20's, married, raised a child and now full circle back working back in Marin. Both counties are unique with attractive offerings.
Here is how I view a Marin, CA Lifestyle to a San Francisco, CA version: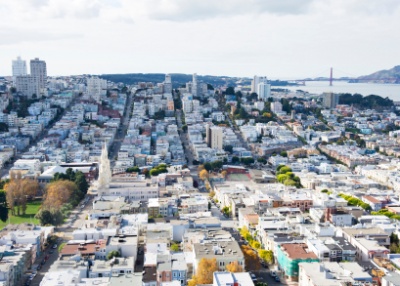 San Francisco
Vibe: urban, densely populated, generally clean with spots of complete filth, excess of homeless, looming crime, easy city living, somewhat friendly and accepting. Something for everyone.
Weather: cold foggy summers, sprinkling of glorious warm sunny days in spring and fall, wet wind off the bay, humidity, and distinct climates in each neighborhood. Still very mild compared to our East Coast and Mid West counter parts. Winter averages are low 50's while Summer is low 60's with fog & wind.
Education: The public school system is broken with crumbling facilities, poor funding, bad money and resource management. Lack of cohesion with several excellent public schools and many more neglected low performing ones. Failure to solve the diversity mix in most schools. Enrollment process is frustrating and anxiety ridden. Focus on low performing and not enough on high performing students. Top notch private schools for those with the resources.
Transportation: Decent muni system that seems to be getting better, taxi service could use a few tips from NY, Under and above ground train service is good and continues to expand and improve.  Lack of fast routes through the city make for some knarly traffic and difficulty getting around on a daily basis but again, tame compared to many other big cities.
Arts + Entertainment + Tasty Bites: A+ all the way around.  Variety, accessibility, consistency. It's not New York but you can find cheap eats, free music and art shows in abundance. World-class restaurants with an increasing number of celebrity chefs opening venues. I recently met Ryan Scott from Top Chef. He is doing fun and innovative foodie things in SF.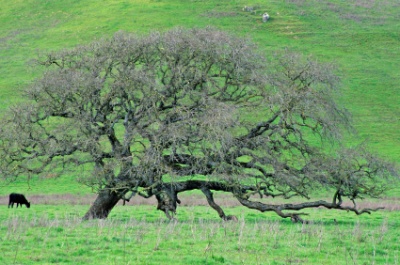 Marin
Vibe: Straddling the urban/suburban border in most towns. Pockets of culture and hipness but more family focused, appreciation of outdoor adventures, community building is more widespread and prevalent. Less diversity. In some cities very little diversity.
Weather: Glorious sunny, warm yet mild summer days, No snow and very few freezing temp winters, Mild, mild, mild - makes you want to be outside, enjoy your yard or patio, bbque, hike, bike, climb or lounge by the pool. Winter averages are low to mid 40's. Summer high 60's to 80's.
Education: Consistent, well-funded (compared to SF), high ranking public schools across the board. Slight variations from city to city but overall kicks San Francisco's ass in the public school arena. Not even in the same league. Sorry, SF!
Transportation: Decent bus system throughout Marin. Functioning, reliable airport transfer with Marin Airporter. Marin to SF am commute and SF to Marin pm commute is excellent but the reverse is unreliable and inconsistent. Excellent ferry service for commuting and entertainment.
Arts + Entertainment + Tasty Bite: Well...it's just no SF. Pockets of hope in all categories but for great food and entertainment SF's plethora of offerings is 10-17 miles close. Drive across the bridge occasionally for your 4 and 5 star meals, to see a show, stroll Golden Gate Park or visit the many museums.
In the end my forum friends are going to try a life in SF. Sometimes the pull of an urban life, a touch of grit and a healthy dose of inconvenience is what keeps us feeling alive. I love my city life but after 24 years I am ready to trade my Bay Views, bone chilling foggy weather and busy streets for an attached garage, outdoor space and the feel of the sun on my face.