Where to recycle wine bottle corks
Posted by Hilary Davis on Wednesday, May 30, 2012 at 2:24:10 PM
By Hilary Davis / May 30, 2012
Comment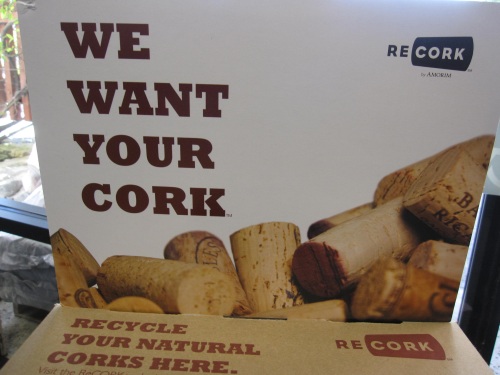 Have you ever noticed how a drawer in your kitchen can become the collection spot for wine bottle corks? Well, I had a nice collection going but I had no idea why I was saving them-it just seemed like the right thing to do.  Luckily while in BevMo-Novato one day, I noticed they had a recycling container for used corks.  Turns out that wine bottle corks are easy to recycle and important for the environment to do so.  To get the full scoop go to The Cork Forest Conservation Alliance website and read up.
I have been using the drop off at Beverages and More in Novato, but I also notice a receptacle in the Novato Whole Foods Market.  Click here to find a drop off location close to you.
I love finding new and easy way to recycle.  Thinking about leaving your current home and finding a new/used home? I can help.  I serve buyer, seller and investment clients in Marin, Sonoma and San Francisco Counties.  Call me today for a free strategy session.
Hilary Davis, REALTOR 415-235-3133   [email protected]