When Dreams Become a Reality
Posted by Cari Gennarelli on Tuesday, September 27, 2016 at 11:16:56 AM
By Cari Gennarelli / September 27, 2016
Comment
A few weeks ago I had the honor of receiving an invite for cocktails at a client's home! These are the moments that remind me why I love what I do and moments that I treasure.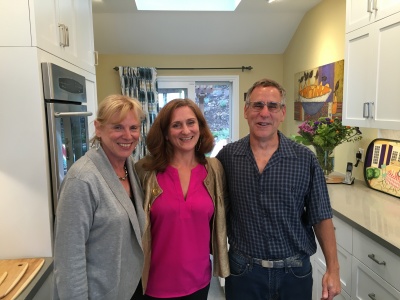 A little back story...My clients met in San Francisco and ended up on the East Coast for work not realizing it would take them 25 years to get back home. When I met them they were planning for their retirement and making good on their promise to themselves to return to Marin.
Their criteria included a home with 2-3 bedrooms in Sausalito or Tiburon with views. They wanted some outdoor space but really their top two desires were water views and to return to Tiburon (with Sausalito in 2nd place). They didn't necessarily want a project but they were open to all possibilities.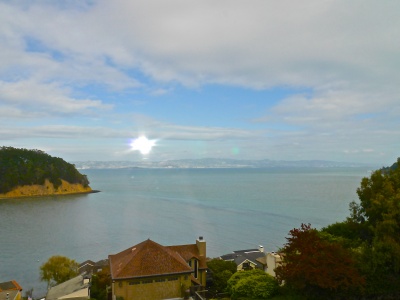 After several visits, property tours and endless online searches and communication we found a home in Tiburon with stunning bay views. The house had a 70's vibe with a lot of oak paneling, built ins and chunky matte tiles in the bathrooms. They loved the house, location and space and could see past the 70's finishes but there was one feature missing. A deck facing the bay to enjoy the view from the outside. We inquired with the county and determined that adding a deck to the back of the house was possible so we moved forward with the purchase.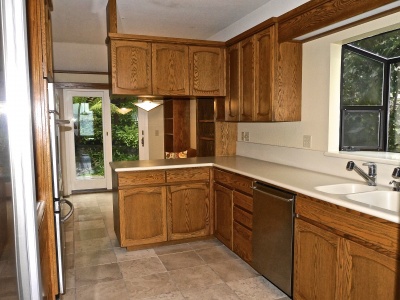 I helped my clients find a renter for one year and when she left they began construction to update. They literally transformed the home from a well preserved, but dated, 70's style house to a contemporary stylish home. They updated the kitchen and 2-1/2 bathrooms. Removed all of the oak paneling and built ins.  Added the coveted deck and put in a staircase to connect the main living floor with the downstairs. They also reimagined the downstairs, which looked like a basement with dark wood paneling and carpet and turned it into a lovely guest suite.  
The changes were dramatic and spectacular! I was so impressed with the updates and so happy that they now have the Tiburon View home they dreamt about for 25 years.  As Realtors we help our clients with the biggest purchase or sale of their lives. In reality it's so much more than that. We help our clients find homes that fit their lifestyle. We help clients find buyers that will love their home as much as they did. We are the facilitators of dreams.
My mission statement is to end each transaction with a hug and client for life but in this case I found so much more! Not only the satisfaction of helping my clients find their perfect view home but being able to experience it with them over good wine and food!