What makes a good negotiator in real estate?
Posted by Hilary Davis on Tuesday, February 26, 2013 at 4:03:01 PM
By Hilary Davis / February 26, 2013
Comment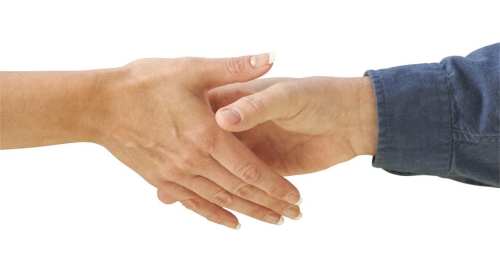 What makes a good negotiator in real estate?  Everyone knows that real estate transactions require negotiations. So what makes one a good negotiator? As a mother of a six year old, I witness first hand that children are the fiercest negotiators around. They will badger, bully, manipulate and pout relentlessly until they get what they want. But are they good just because they get their way?  I often see adults utilize these tactics. After all, this type of negotiating can be very effective. However, this style can backfire and lead to bigger problems down the road after the transaction closes. Not to mention the adversarial environment causing anger and frustration for both parties. Back to the question, what makes a good negotiator?
On a recent listing appointment I was asked, "Are you a good negotiator? And if so, what makes you so good?"  This is a fair question to ask, however I had to pause for a moment. "What makes me good... hmmm....well...I look at the situation analytically instead of emotionally. I view negotiating as a problem solving opportunity and use my knowledge and experience to find solutions. I strive to work as a team and create win-win solutions."
To me, there is no one size fits all rule of thumb for negotiating.  Each situation is different. The needs, wants and desires for a seller and buyer vary with each individual.  Surprisingly, getting the highest price is not always the seller's top need, just as getting the best deal is not always the buyer's top need. For example a seller may be willing to take a slightly lower price if it allows them to take action on something else of greater importance and a buyer may be willing to pay a little more if it means securing their dream house especially if it is a multiple offer situation. Communication is key to a successful transaction for both parties. For this reason it is important to know what is the top need, want and desire for whom you are negotiating.
When I am working with clients I listen closely to what they are telling me, what they truly desire; and from there I go to work to negotiate on their behalf as a creative problem solver and solution provider. Being creative when structuring an offer seems to be one of the best tactics in this competitive market.
At the end of the day, I strive to facilitate a smooth process of transferring real estate while keeping the most amount of money possible in my client's pockets.
I am known as a strong negotiator for my clients and have been told from some that I am fierce, but most often I am told I am a fair negotiator. I am no Donald Trump, but I have sold a lot of homes, I have truly helped a lot of people get what they want and I have kept the peace, love and happiness between buyers and sellers more often than not!
Hilary Davis, Realtor   Serving Marin County    (415)235-3133    [email protected]