What is Permaculture?
Posted by Cari Gennarelli on Tuesday, November 6, 2012 at 11:40:18 AM
By Cari Gennarelli / November 6, 2012
Comment
Regenerative Design Institute, Bolinas CA 94924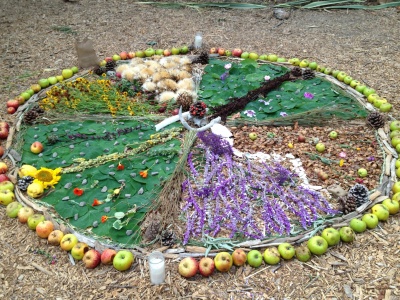 My youngest sister (now 28 yrs. old) is taking a course at the Regenerative Design Institute, Commonweal Garden in Bolinas, CA 94924. I have a basic understanding and appreciation for sustainable practices in relation to building and real estate and general lifestyle choices like composting, recycling and minimizing waste, however, before Thursday night I had no idea what Permaculture was and what they taught at the Regenerative Design Institute (RDI) in Bolinas.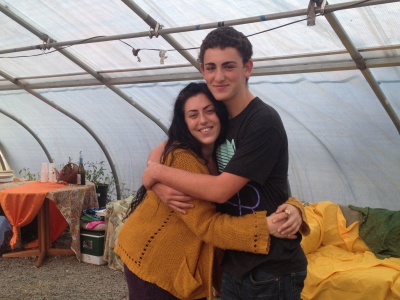 My memories and experience with Bolinas are trips to the beach and small town, trolling beach houses for sale on the MLS and my favorite event from the past was visiting Art Espinet Carpenter, National Treasure in woodworking at his home and shop in Bolinas.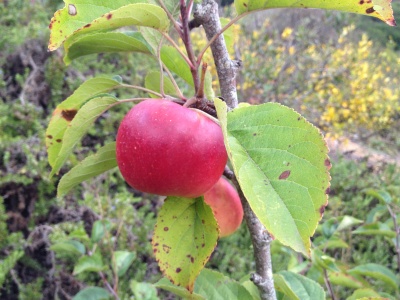 My sister has had an adventuresome life and attends eclectic programs in music and teaching but when she told me she was hanging out in Bolinas taking a course in organic gardening I was intrigued. She invited me and my son to attend the institutes annual, Acorn Harvest Festival. I really didn't know what to expect.
However, when Thursday came, I was exhausted from a stressful week, tired and had a pounding headache all day. I was dreading extending my day. But by the end of the day a drive over Mt.Tamalpais towards the ocean was exactly what I needed.
The event description, "To honor the abundance in our lives,The gifts of the oak trees, and the magic of this season" pretty much sums it up.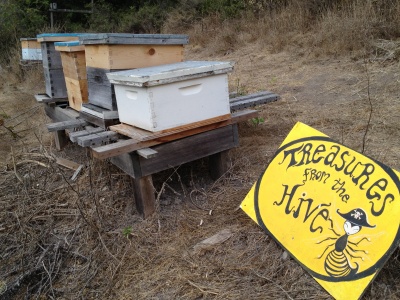 When we arrived my sister greeted us, took us on a tour of the property. Abundant organic gardens scattered the grounds, natural ponds, a common area Yurt, tents, composting piles, a community kitchen, outdoor showers, beehives, fruit trees and a swarm of happy welcoming students and teachers from the program. There was a lot of hugging (which my 15 year old oddly welcomed).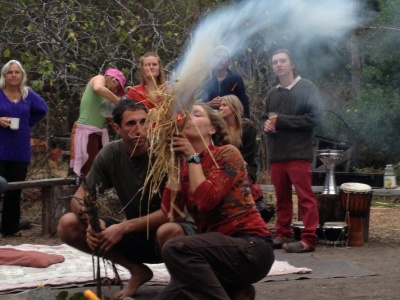 After our tour we sat in the fire circle where people were slowly gathering. Acorns were being shelled and turned into flour, fire was literally being made (sans matches), instruments were being played and ice cream was being hand churned from locally harvested huckleberries.
I had flashbacks to my child hood. Growing up in Marin in the 60's and 70's this is exactly the kind of event my mom would have brought us to and we would have hated every minute of it. My son, however, thought it was super cool. He said the people are "chill" (that's a good thing) and he wanted to come back and volunteer.
After an introductory explanation of the process of creating a clay and earth lined oven to bake acorn bread and some heart warming speeches, we all filed towards the pot luck feast which was a collection of dishes made with locally harvested ingredients.
My 15 year old son, after stuffing his face with Wild Venison Stew, Roasted Brussel Sprouts, bread slathered in organic raw honey and a healthy share of the Huckleberry ice cream, said, "Mom, can we eat like this more often?" Um...I responded, we already do! We don't grow any of our own food but we do buy mostly organic and frequent farmers markets. We have cut out red meat, eat an abundance of salads and fresh pressed vegetable and fruit juices.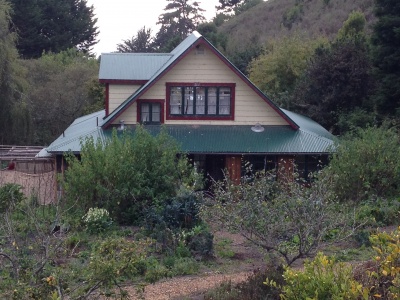 The institute provides classes and workshops on Permaculture practices, which involve a comprehensive look at how to embody a sustainable life in culture and agriculture.
"People inspired by this exploration manifest a vision of bounty and ecological balance in their gardens, homes, workplaces, and communities. Their work fosters a growing understanding of nature's patterns and generates models of sustainable living - always with the goal of achieving maximum productivity with minimal labor and other inputs." - RDI website
And in more detail the permaculture program encompasses -
"The permaculture designer looks for ways to integrate water catchment, human shelter and energy systems with tree crops, edible and useful perennials, self-seeding annuals, domestic and wild animals and aquaculture." - RDI website
As we drove home, the fog was growing thick; we were both full in our bellies and our spirits. We didn't talk much during our journey over the mountain, back to San Francisco, as there really wasn't much else to say. We had an understanding - we shared an experience that was special and fulfilling and we were grateful.
The link for the institute is below - check it out if you have an interest in "Permaculture", Bolinas or a beach house for sale in the area or all three! Feel free to contact me for more infomation on any of the West Marin Cities!