WATERFALLS IN MARIN!
Posted by Pam Theroux on Tuesday, April 1, 2014 at 11:06:09 PM
By Pam Theroux / April 1, 2014
Comment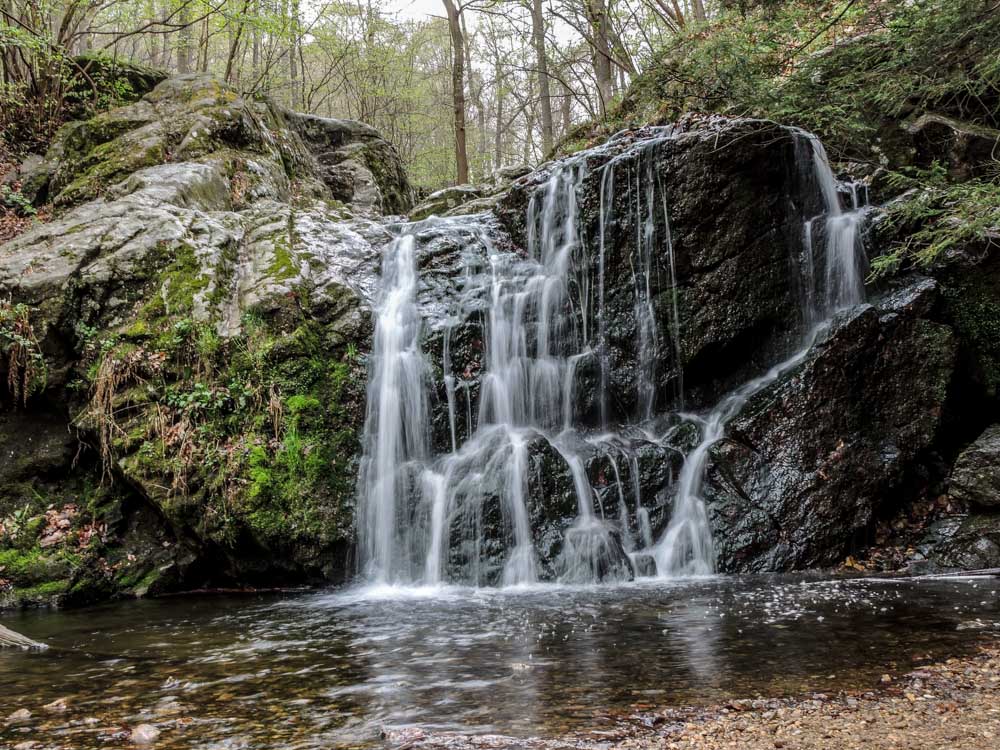 It's raining, it's pouring, the old man is ..... and that means Marin's fabulous waterfalls should be flowing fast and furious...finally!
Round up your crew, pack some snacks and check some of these out...you won't be disappointed!
Cascade Falls in Mill Valley's Cascade Canyon is one of the easiest falls' to get to....good for young kids on up. A relaxing walk, thru Redwoods and only about 2/10th of a mile roundtrip.  To get there from downtown Mill Valley take Throckmorton Avenue to Cascade Drive. Turn left on Cascade Drive, then follow it to the right for about a mile, just past where it intersects with Throckmorton again. Park in the dirt lot on the right marked with the sign "Cascade Falls."
Without having to drive, there's another great falls' close by.   Easy to get to by simply heading across the street from the parking area to a trail marked by a sign that says, "Mill Valley Steps, Lanes and Paths"  Walk about a hundred yards to Three Wells, a series of cascade falls and pools. This trail is a little trickier and is only recommended for preschoolers and older with good balance !
Mt. Tamalpais State Park has a set of several cascading waterfalls known as Cataract Falls.  When full, these waterfalls almost roar through the heavily wooded canyon slopes of Mt. Tamalpais.  Ranging in size from 30-70 feet and after good winter rains, these falls are pretty spectacular.  To get there, take the Stinson Beach/Hwy 1 exit and go west.  Left on shoreline and right on Panoramic Highway.  About 5 miles down the road, make a slight right turn onto Pantoll Rd. and head to Ridgecrest Road.  Go left on Ridgecrest for 1.6 miles to the dirt parking lot on the right. There is a trailhead sign that says, "Laurel Dell."  From here it is about a 2 mile roundtrip hike.  Go down the Laurel Dell Fire Road, then continue to the left on Cascade Trail to the falls. A couple downhill sections of the trail on the way in do become manageable climbs on the way back. 
Ever been to Dawn Falls in Larkspur?  A gorgeous hike through mossy Baltimore Canyon will take you to a waterfall that plunges twenty feet into Larkspur Creek. These falls' should really be seen only after heavy rainfall.  Otherwise, they are more of a trickle. This trail is well-traveled, mostly flat, with one doable ascent to the top of the falls.  It's about a 2.2 mile hike round-trip. 
From 101, exit on Tamalpais Drive and head west to Corte Madera Avenue. Turn right and head half a mile to Madrone Avenue. Turn left on Madrone, pass Dolliver Park, and continue a mile until it dead-ends. Park in one of the designated parking spots on the left.
Note: About a mile into the hike, just before the ascent to the falls, there is a huge boulder in the middle of the trail. Take the trail to the left that gradually switchbacks up the hill instead of the steep, poorly maintained semi-trail straight ahead.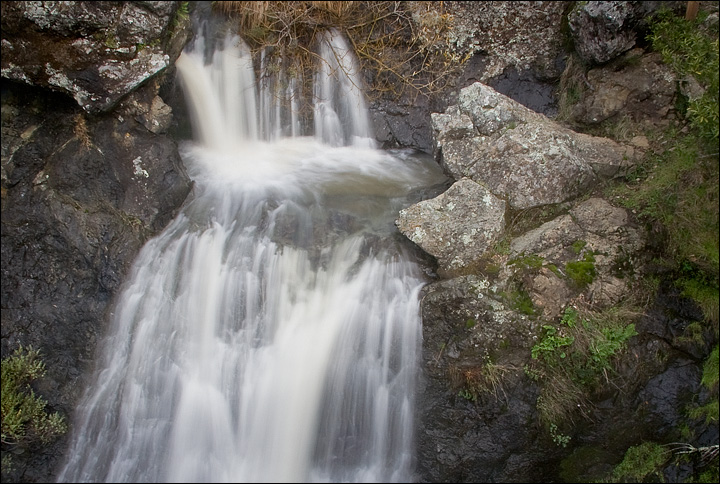 Carson Falls, outside of Fairfax feels like you are traveling to a storybook oasis. This 100-foot series of cascading waterfalls is stunning.  This is a perfect time to see it, but do it soon because this cascading falls only shows how beautiful they are during the rainy season. Start the 3.2-mile (roundtrip) hike by climbing the wide, rocky Pine Mountain Fire Road. While climbing, make sure to stop and turn around: there are beautiful views of  Mount Tam, San Pablo Bay and the Richardson Bridge. Leave the fire road and follow a marked trail into the forest, down a series of switchbacks, until the falls come into sight.  This falls' also has a special treat... if you look closely and you might even see yellow-legged frogs!

To get here: Go to downtown Fairfax, turn left on Bolinas Rd. Follow this for 3.8 miles (go past the turn-off for Bon Tempe Lake and past the golf course). Park in the large pullout on the left. Cross the road and go through the rusty gate and up the fire road; this is Pine Mountain Fire Road. When the road levels after a mile, turn left onto Oat Hill Fire Road. Hike .25-mile to an offshoot trail on the right. Follow this down .25-mile to the falls.
Alamere Falls, in the Pt. Reyes National Seashore is by far the biggest and most famous of all Marin waterfalls. The hike itself is about 8 miles roundtrip with stunning views of the seashore throughout. The fall is a 50-foot drop from a cliff into the sea, and it is one of the most spectacular spring waterfalls in the Bay Area. The hike is long but the views are worth it, and the waterfall is a wonderful bonus for those who make the whole trek. To get there, start on the Coast Trail in the town of Bolinas. It turns into the Palomarin Trail and while most of the trail is fairly wide, there are some dense poison oak areas and appropriate clothes and layers are (strongly) advised.
Please contact me if you'd like more information on our waterfalls or our local real estate market.
[email protected]  (415)640-0336