Using technology to assist a Bay Area Home Buyer - 7232 Willow Creek SOLD!
Posted by Marin Modern Team on Friday, January 28, 2011 at 10:17:31 AM
By Marin Modern Team / January 28, 2011
Comment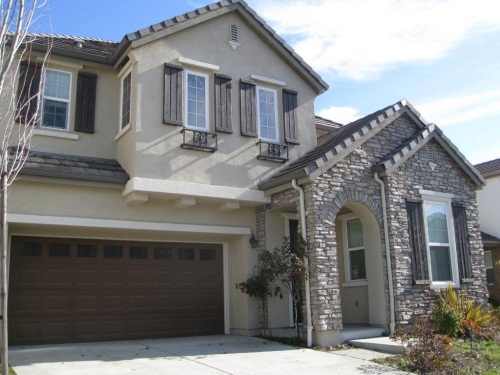 I'm delighted to share a recent experience with you regarding one of my buyer clients and how our real estate brokerage's adoption and use of cutting edge tools and technology facilitated both their Bay Area home search and home purchase.

I had a buyer client (who was referred to me from a previous client) that was actively serving in the Air Force in Abu Dhabi with plans to relocate to the San Francisco Bay Area.    With more than 8,000 miles separating us, there were obvious logistical challenges involved in previewing & inspecting properties, discussing homes, formulating an offer strategy, and ultimately managing the paperwork associated with any home purchase in California.   
Fortunately, we were able to overcome these obstacles by utilizing technology that all Marin Modern Real Estate & San Francisco Modern Real Estate agents have at their disposal.   Specifically:
My buyer client was able to utilize our popular website to preview new listings,
We utilized Skype and other VOIP technology to discuss properties of interest,
I utilized my Flip Video Camera to film walk-thru's of properties of interest which I would send to my client via the web to review.   (Importantly, all of our agents have this capability since we purchased Flip Video Camera's as a present for all of our Realtors)
Once we located the right property, we utilized DocuSign to quickly and secure facilitate the sharing, review and electronic signature of all required paperwork via the internet.
I was delighted to assist my buyer client in this manner and I'm pleased to say that we successfully closed on the purchase of a beautiful 4 Bedroom / 3 Bathroom bank owned home in the Hiddenbrooke golf community (located in the picturesque American Canyon area of Vallejo). Located at 7232 Willow Creek in Vallejo, the final purchase price was $363,000.
Interestingly enough, this experience is not unique and our entire team utilizes tools and technology like this every day to assist our home buyer & seller clients in the San Francisco Bay Area.   As a company, we pride ourselves in offering Modern Representation for Modern Times and would welcome the opportunity to assist you with your Bay Area real estate needs.   Contact us and let us know how we can assist!
Renee Adelmann, Owner & Realtor
Marin Modern Real Estate / San Francisco Modern Real Estate