Two Oakland Restaurants Added to Michael Bauer's TOP 100 Bay Area Restaurants List in 2014
Posted by Marin Modern Team on Saturday, May 17, 2014 at 4:53:03 PM
By Marin Modern Team / May 17, 2014
Comment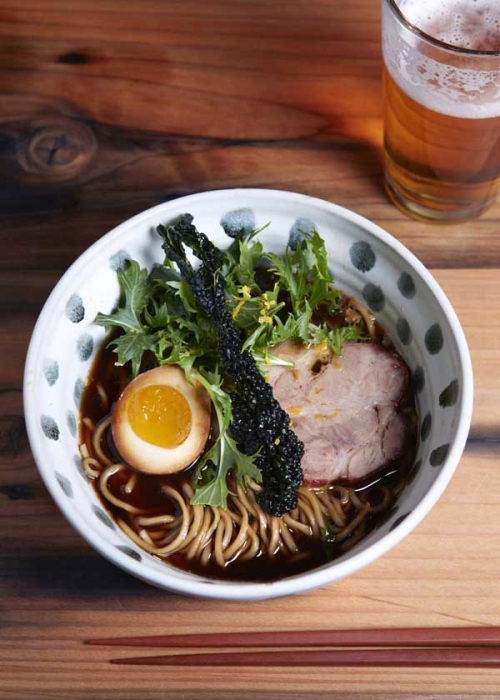 Photo: RAMEN SHOP, Oakland
If you've been following my blog posts, you probably realize by now that I love food and I love dining in Oakland.  Of the 5 restaurants on this year's Top 100 Restaurants in Bay Area list, I have enjoyed all but 2 and now I will have to go try them.
Pizziolo
located on Telegraph in Temescal was one of the first and best of the pizza/pasta restaurants to open in the Bay Area by chefs trained at Chez Panisse.  Since my friend first bought into the neighborhood in the mid 2000's, we have been fans.  Not only do they have wonderful designer pizza but great homemade pasta, wonderful antipasti and contorni (sides), but we love going there for breakfast to enjoy fresh brewed coffee, homemade donuts that are out of this world.  They close for lunch and reopen at dinner.
Dopo
is second only to Pizziolo in my opinion for similar fare. A recent dinner there included a surprisingly distinguished kale and gorgonzola pizza! Located on Piedmont Ave. near the nostalgic Piedmont Theater we go there or to sister restaurant Adesso after a good art movie. 
Adesso
was bounced from this year's Top 100 list because it lost it's "only salumi" reputation since adding pizza, but we still can't believe the flavor and creaminess of the house made Tuscan Chicken Liver pate that melts in your mouth like liver flavored butter. The Chef's sampler salumi plate is out of this world and sorry Michael Bauer, the pizza is fantastic as well.
Ramen Shop
(1 of 2 new to the Top 100) was a complete surprise when I went there when it first opened.  Having spent a lot of time in Hawaii where ramen is common place, I never expected to find such a wonderful example at this restaurant, newly opened by more alumni chefs from Chez Panisse, in Rockridge.  You need to go early and line up when it opens at 5:30 to get seated without a wait but sitting at the long bar across the kitchen is perfectly fine too.  Rich, thick house made noodles are served in large ramen bowls stocked with a variety of mushrooms, vegetables, egg all in a flavorable broth…only 3 ramen dishes and a few appetizers on the menu but everything is unique, fresh and authentic.
Camino
located on Grand near Lakeshore is another Chez Penisse (note to beginning chefs, get a job, any job at Chez Penisse) graduate, opened 5 years ago. Regretfully I haven't dined there but specialties are: anything cooked over an open fire, including crab and leg of lamb. Wood-oven-baked eggs and French toast at brunch.
Hopskotch
is another new to the Top 100 located in the Uptown District on San Pablo Ave where I will be going shortly, maybe for happy hour. Sounds like there is amazing American diner style food including fried chicken, burgers but with a Japanese twist. Best taste sensation: Yonsei Oyster, a raw oyster topped with sea urchin, salmon roe and citrus soy. Said to have some of the best cocktails in town for happy hour M-F 3-6 and an amazing Sat & Sunday brunch.
Other notable restaurants on my top 100 are
Boca Nova
in Jack London Square; I never tire of the fried peppers, octopus and crab deviled eggs;
Duende
in Uptown where we recently had a girls' night out of seafood paella with chorizo and small plates of lamb fritters and fried baby calamari.  We journeyed upstairs afterward to listen to a local jazz ensemble.
We hear about the massive influx of new home buyers all the time. We are confident that once here they will be very pleased with the continuously amazing dining experiences that abound in Oakland.