Two fabulous additions to our East Bay Modern Team!
Posted by Marin Modern Team on Tuesday, January 20, 2015 at 8:39:51 AM
By Marin Modern Team / January 20, 2015
Comment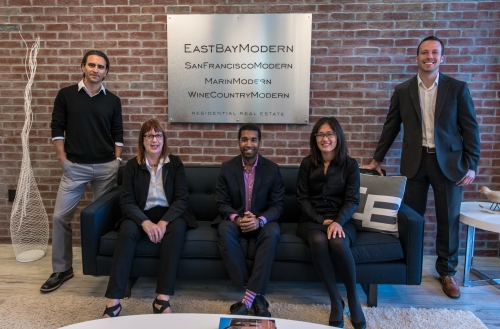 Late last year I mentioned the opening of a new office in Oakland's hip Jack London Square to better serve the needs of our clients in the East Bay.  
As part of our continued growth and expansion, I'm excited to announce the addition of two wonderful new team members in the East Bay:
Cathy Gamblin is a 40+ year resident of the East Bay who joins our East Bay Modern Team from Redfin.  Cathy has been a full-time productive Realtor for more than a decade and has a proven track record (and evangelical customer reviews) while assisting both buyer and seller clients with their residential real estate needs in the East Bay.
Danielle Abramson is a Chicago native who now lives in Oakland.  She has been an East Bay resident and licensed real estate agent for more than a decade.  Danielle joins us from an East Bay brokerage which specialized in procuring, remodeling and building homes from the foundation up. Beyond working on these special projects, Danielle has assisted numerous buyers/sellers in the East Bay with their real estate needs.
We welcome both Cathy & Danielle to our modern real estate family!
Renee Adelmann, Realtor & Owner
Marin Modern | East Bay Modern | San Francisco Modern | Wine Country Modern