The Sky is not falling and neither are prices in the East Bay!
Posted by Marin Modern Team on Wednesday, August 3, 2016 at 3:23:29 PM
By Marin Modern Team / August 3, 2016
Comment
HEY CHICKEN LITTLES, what are you wating for?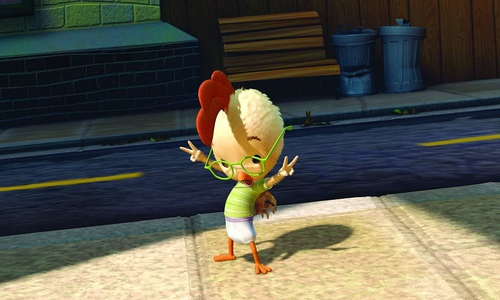 The Sky is NOT falling and NEITHER are prices in the East Bay!
Recently there has been chatter about the market slowing down, prices leveling off and on and on….well it just ain't true for the East Bay.
2016 started out just as hot as ever and now with the completion of the second quarter here are more record breaking statistics for sales in Alameda and Contra Costa County:
Highest median sale price in…

(up 5% over last year first quarter)

The East Bay*: $725,000

Berkeley: $1,200,000

El Cerrito: $800,000

Emeryville: $875,000

Oakland: $700,000

Highest average price over list price in…

Berkeley: 22%

Kensington: 19%

Oakland: 15%

Highest median price per square foot in…

The East Bay*: $546

Alameda: $584

Albany: $797

Piedmont: $791

Berkeley: $704

Kensington: $678

El Cerrito: $543

Oakland: $477

Lowest average days on market in…

The East Bay*: 21

Alameda: 15

Berkeley: 16

Oakland: 16

Piedmont: 13

Greatest percent of the market above $1M

: 27% of the market
Highest number of sales above $1.8M (top 5% of the market)

: 71 sales
*Statistics from EBRDI MLS
The number one thing to take from these statistics is that prices have gone up 5% this year over last in the first quarter and continue to go up.There currently is only 1 month of inventory available now down from 1.8 just a year ago.
I have had a few buyers discouraged with the market , who have dropped out because they "want to wait for prices to stabilize."But that argument doesn't make sense in the light that prices will most likely not go down and will continue to go up.If/when they do level off in the East Bay, chances are prices will have gone up much further than they are now, making home purchase out of reach for some of today's buyers.
Yes, the competition is fierce for nice single family homes in the $500-$800K price range, but call me!I have some key advice on ways you can make your dream of home ownership come true in this ever increasing competitive market.
If you are interested in selling, call me for a free consultation of market value for your home.  You might be very surprised at the number!
Ann McCarty
510-350-8575
ann@EastBayModern.com