The Sea Ranch CA 95497 - An Architectural Wonder & Coastal Playground
Posted by Cari Gennarelli on Friday, April 5, 2013 at 10:43:31 AM
By Cari Gennarelli / April 5, 2013
Comment
The Sea Ranch CA 95497 - An Architectural Wonder & Coastal Playground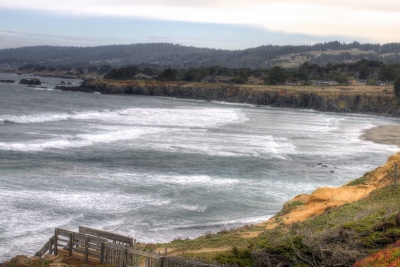 The Sea Ranch is a magical, architecturally significant community of homes on the California Coast. As a kid, my parents and family friends would rent this one house every year at The Sea Ranch. I remember a cozy loft bed, a wind swept meadow. I remember making sand candles on the beach. I remember loving every minute of our visits.  Of course in true 60's style there was a sunken living room and a hot tub!
We would walk to the community pool and tennis courts, ride bikes, read and play games and just enjoy coastal life. There is plenty of room to run around as the homes are scattered along the landscape and not smashed together like most newer developments. Some original owners purchased the neighboring lot to secure space and privacy. The homes melt organically into the landscape and were intentionally designed to enhance the environment.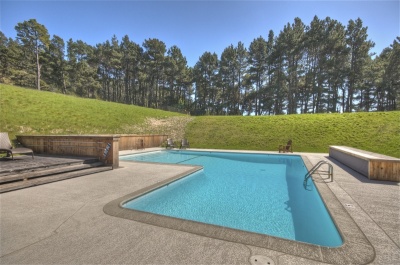 The Sea Ranch community, located about a 100 miles north of San Francisco on State Route Highway 1, was the vision of Architect and planner Al Boeke who first surveyed the land in 1962. The land was purchased from Margaret Ohlson and her family who purchased it in 1941.
Boeke's vision was to create a community that would preserve the natural beauty of the land. Boeke hired some key principle designers: Charles Moore, Joseph Esherick, William Turnbull, Jr, Donlyn Lyndon, Richard Whitaker and landscape architect Lawrence Halprin. Halprin created a master plan that spanned 10 miles of the Sonoma Coastline.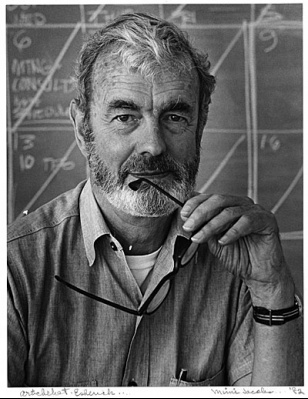 photo credit: chinesestudies.ucsd.edu
Joseph Esherick, born in Philadelphia, practiced in San Francisco and taught at UC Berkeley. He as also the co-founder of Berkeley's College of Environmental Design (CED). Eshericks body of work is scattered across California and even made its way into Utah and Idaho and a modern marvel in our own Stinson Beach. 
Lucky for Sea Ranch, and in collaboration with Lawrence Halprin and Charles Moore, created Six Sea Ranch Demonstration Houses (now called The Hedgerow Homes).  Joseph Esherick and one of his Hedgerows is the focus of my article.
Yes, this blog has a bigger point than just the basic history of Sea Ranch...a dear friend and San Francisco Architect, formerly of Field Paoli Architects, has just listed his vacation home in Sea Ranch, which happens to be one of the Six Hedgerow Homes!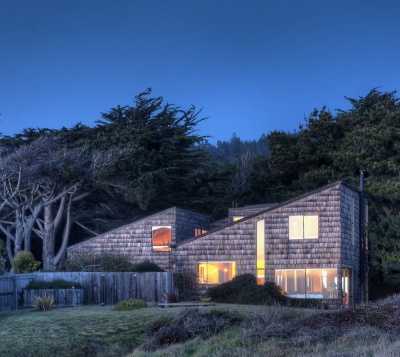 60 Black Point Reach Road, The Sea Ranch CA 95497 just came on the market for $1,275.000 and listed with Rosie Iverson in the Gualala office of Frank Howard Allen. This unique house is technically a 2-bedroom/2-bath home but also has an office and loft space so lives more like a 3 or 4 bedroom home. Sitting just above Black Point Beach and in close proximity to the Clubhouse adds to the desirability and architectural significance of this special property.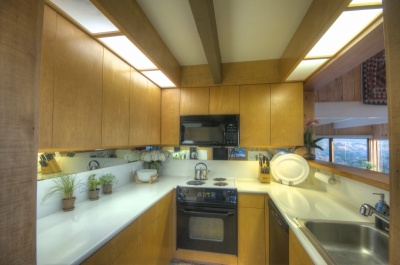 The Beach side of State Route 1 is definitely the place to be. You can enjoy the ocean views and strolls on the beach. The home is 1764 sq.ft. of well maintained yet casual living space. The more I look at the pictures and read my own description; it might just be the house I frequented as a child!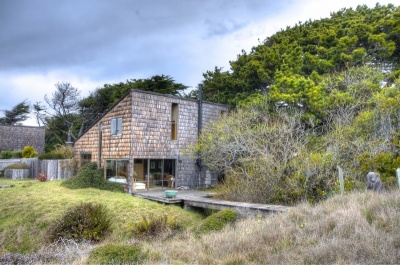 Just north of The Sea Ranch community is the coastal town of Gualala. Originally a logging town it's main focus now is tourism. As a kid in the 60's I don't remember leaving the Sea Ranch community and definitely don't remember a cute town nearby. Now you can get groceries, rent movies and even dine in one of the many restaurants.
You don't have to be an architect or designer to appreciate the beauty of Sea Ranch or an Esherick designed home but it's definitely a bonus! Sea Ranch is a great vacation spot for kids and adults alike whether you want to enjoy the outdoors or just sit inside and read peacefully while listing to the crashing waves.
Sea Ranch will always hold a special place in my heart and it would be wonderful to know my friends Sea Ranch Esherick was passed on to another family who will enjoy all it has to offer and it's place in Architectural history!
If you are interested in The Sea Ranch or this specific property, please contact me!