The Modern Christmas Tree-WOW!
Posted by Hilary Davis on Tuesday, December 3, 2013 at 6:29:40 AM
By Hilary Davis / December 3, 2013
Comment
The Modern Christmas Tree-WOW!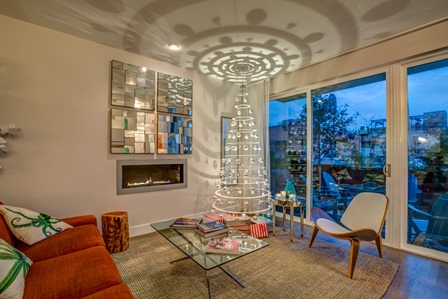 The modern Christmas tree/Holiday tree/Memory tree is a modern piece of art that illuminates, glimmers, shines and sparkles; a truly unique take of the Christmas tree. The concept of the modern memory tree dates back to the 1960's when architect, and engineer Lawrence "Bud" Stoecker took his love for A-frame house design and combined it with his love for Christmas, family and innovation.  Now 50 years later his grandson has created a hip modern design that is sure to delight as the disco ball and crystal ornaments cast a beautiful light show around the room.
Want to take an up close look at one of these modern trees...Marin Modern Real Estate  has a beautiful blue memory tree displayed in our lobby (downtown San Rafael), come take a peek!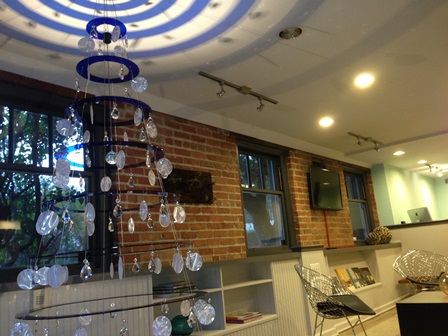 The trees are easy to install and pack up, but like all fine art, there is a limited supply and no more than 300 are made per year. They have been sold all over the world and can be seen in fine hotels. More information information.
Looking for something new in the way of housing? I can help. I represent buyers and sellers throughout the North Bay.
Happy Holiday's!
Hilary Davis, Realtor  (415) 235-3133  [email protected]