The Emerson
Posted by Marin Modern Team on Tuesday, October 25, 2016 at 8:52:33 AM
By Marin Modern Team / October 25, 2016
Comment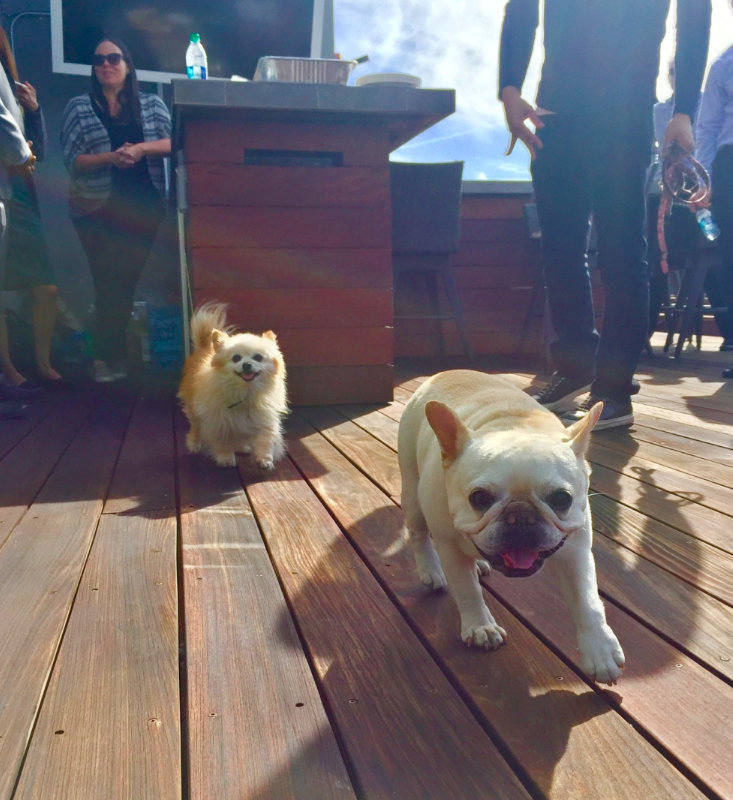 I've lived in Emeryville for 5 years and even though I am aware that it is located right by the bay, I did not expect to see what I saw on the 7th floor deck of the Emerson: breath taking views! The Oakland harbor with its creature like cranes, the San Francisco hills, the Bay Bridge, with skyline of San Francisco, the Golden Gate bridge and the Marin headlands. Literally: views for days. The roof deck of this building is what got me sold. I started day dreaming of super bowl parties, brunches, romantic sunsets with wine and early morning mediation while watching the sunrise. Being a realtor, I see a lot of beautiful buildings, but this one made me want to move! Or at least befriend someone in the building so I could come back.

Photo: www.bydanielleallen.com

The Emerson was built in 2008 - right at the low point of the real estate market in the bay area. Instead of selling the condos at a low price, the 33 condos where rented out. The building is still in good shape and has some nice amenities: a huge roof deck with BBQ, fire pit and a big TV and nice bar, parking in a secure garage, a secure storage room, free WIFI for a year and a free 1 year membership to the gym down the street (though I must admit that I love the gym that is in the building!).
We all know that the economy has picked up since 2008 to say the least. The East Bay has been booming. So it's no surprise that all apartments are now for sale. They start in the low $600.000's and will go up the $800.000's. The HOA will be in the $500 - $650 range. The units I saw were well-lit, modern, with great floor plans. I hear that most tenants are young professionals.
Living 2 blocks away from the Emerson, I am super familiar with the neighborhood: there are plenty of coffee shops, restaurants, bars, etc. Berkeley Bowl West is a 10-minute walk. There's a ton of public transportation close by and since it's not hilly, you can always ride your bike to Oakland or Berkeley. This area of Oakland and Emeryville is definitely expanding and we have many hidden gems. I will reserve this for another blog post.
For now, I leave you with some nice impressions of the building. Let me know if you want a tour of the Emerson and I'll be glad to take you.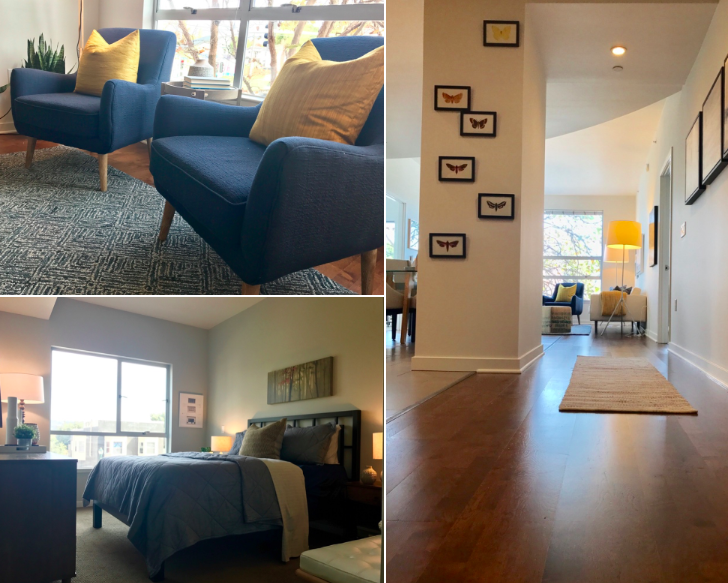 Photo: www.bydanielleallen.com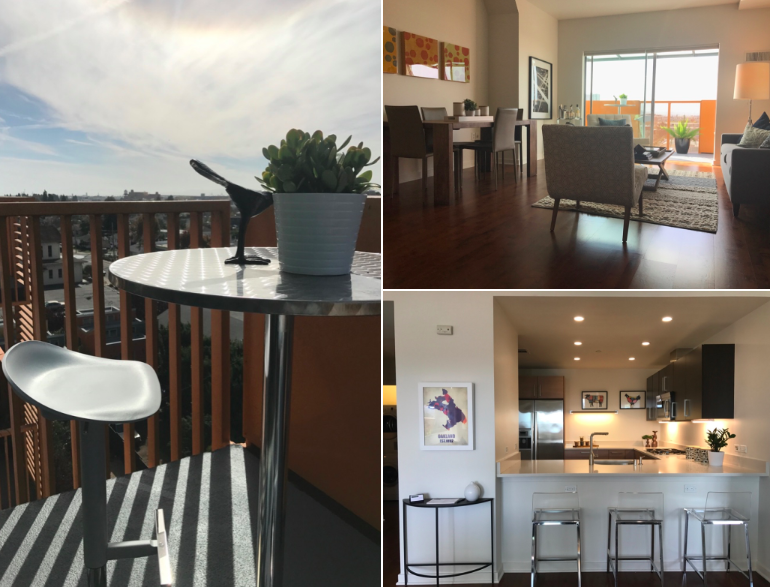 Photo: www.bydanielleallen.com