Tales From The Trenches Part 2
Posted by Marin Modern Team on Friday, November 28, 2014 at 10:40 PM
By Marin Modern Team / November 28, 2014
Comment
Tales From The Trenches Part 2 -

This past spring my Sellers put their Fairfax hillside home on the market. It was a lovely, mostly remodeled, 2600 sq. foot rancher with views, a small patio in the front and a lovely deck in the back overlooking Cascade Canyon. The lower level had it's own living room, small -non conforming- kitchen, bedroom and remodeled high end bath.
We were within the city limits of Fairfax which meant that there would be a city resale inspection report likely calling out the non permitted second kitchen.
So, what happened next?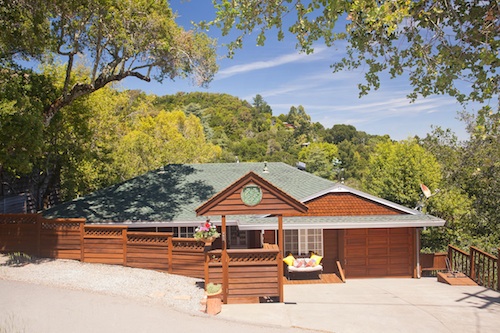 The inspection report came back calling out the illegal kitchen, of course. I told my Sellers to indicate both on their disclosures and with signs over the kitchen that the kitchen was non-permitted by the Town and that the Sellers would remove the sink, and appliances prior to close of escrow IF the Buyers wished it. (Just because it is called out, does not mean that the sale cannot go through. Sometimes a Buyer wants the non-permitted items included.)
Next, we went on the market in mid May. While the home showed and photographed beautifully, the one drawback was the hill. It is usually not easy to get buyers to drive up a wind-y road to view a home. I offered a catered lunch for the Brokers Open House and reached out via email, cell, & text to my colleagues to encourage them to come see this "gem on the hill". Of course, we had the home plastered all over the internet as well with professional photography. I wrote a blog, posted to Facebook and started my advertising campaign.

"So how did it go?"
It worked! The Brokers Open and Sunday Open that followed were busy but not a stampede (such as we typically get for homes located nearer downtown). In addition to the internet marketing and blogging, I had also posted it to all my Facebook friends. We had a good turnout. In fact, within the first week, we received one full price offer. Given the location on the hillside, that was remarkable. But, doubly so because it was for full price.

Next, the Buyers investigated the home. They were, needless to say, concerned that there was an illegal kitchen. Would they be able to improve the property later if the kitchen was still there? In the report, the language is scary and onerous. "must abate within 30 days". They wondered what did that mean?
How your agent manages these tricky reports, Buyer expectations and deadlines can make or break your sale.

The Sellers also had not pulled permits for the upgrades to the kitchen on the main level even though they had improved the electrical. In Fairfax, permits would have been required.

How did I handle this?
I called the Town Inspector, to ask if he would return to the home to meet with the Buyers (I represented the Sellers). He was more than willing and came up the next day. They asked him what they needed to do with the second kitchen. He said, "Nothing. You do not need to do anything. If you want to pull permits for additional work, the City will grant them to you with the existing second kitchen. However, if you rent out the lower unit AND your neighbor calls us to complain, you are going to get a visit from us and you are going to have to remove the kitchen AND no other permits will be issued until you abate."
They persisted, "Can we pull permits for other work with the lower kitchen in place?" Inspector said, "Yes.". Buyers were satisfied and we closed with a modest $5,000 credit towards some deck repairs.

The Take Away:
The main action item for a Seller is to DISCLOSE, DISCLOSE, DISCLOSE. It is so much better to tell it like it is up front. Even if you have to pay Back Fines. There is always a way through these situations that is both ethical and legal. My experience with the Town Inspectors is that the Inspectors want you to come into compliance but they do not want to over burden you.

Lesson For Sellers:
It is important to keep records of all your improvements, upgrades, repairs. Lists of who did the work, When possible, get a licensed contractor. Do you have any drawings? Save your drawings (even rough sketches) and receipts for all improvements in a binder to give to the next owner. If at all possible, please pull permits but if you haven't, please don't sit at home stewing about it. Tell me and we can work it out. Most towns are willing to work with you.