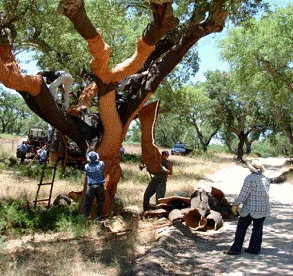 Quality hardwood floors and laminates can be a wonderfully hardworking and make for beautiful floors. But many people choose carpet instead, for its cozy warmth. Now you can have both features, thanks to a material that most people associate only with wine bottles and dart boards: cork.
The Comfort Underlay
No, you don't walk on the cork. You put sheets of it under the hardwood or laminate. It acts as a natural insulator, so your floors feel warmer in winter and cooler in summer. If you own a mid-century modern home, you probably have a slab foundation and this is one of the materials that can be used to provide a better walking surface beneath engineered wood flooring or laminates.  It gives a wonderful springy quality to your floor that will relieve stress in your feet, legs and back....