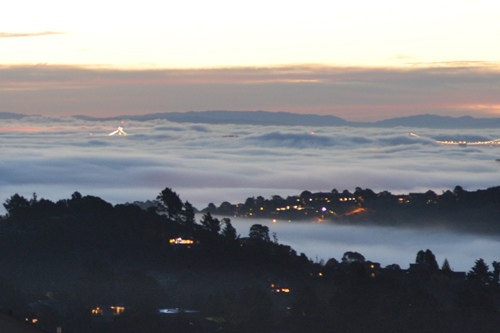 Deck Views from Mill Valley, California
As summer is moving along!  And in the midst of summer camps, family vacations and coming up with enough activities for your kids so they don't self-destruct with excess energy, the last thing on your mind is probably the coming school year.  More pressing topics probably include locating your son's mysteriously vanishing left flip-flop or buying sunscreen in buckets large enough to submerge a full grown human.  But if you're an incoming Kindergarten parent, you may need more than just tissues on your little one's first day; you might need parking karma too.
According to the Mill Valley Herald "A record number...