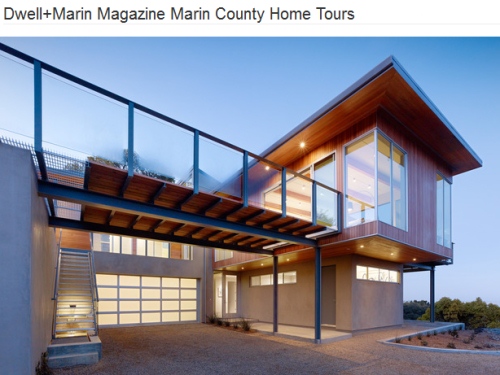 As mentioned earlier this year, Marin Modern Real Estate is proud to once again serve as the exclusive real estate sponsor for the Dwell Modern Homes Tour in Marin County which will be held April 27 - April 29, 2012.  
I'm excited to announce that tickets for this modern home tour in Marin County are now available for purchase and clients and friends of Marin Modern Real Estate can receive a 10% discount off of the ticket purchase price by utilizing a special Marin Modern / Dwell+Marin Magazine Marin County Home Tours coupon code.
Please mark your calendar (and purchase your tickets) for this unique events since a limited number of tickets will be sold and this is an extremely...