Sunset Magazine Keeps Pace with Home Buying Trends
Posted by Marin Modern Team on Sunday, August 2, 2015 at 9:20:40 PM
By Marin Modern Team / August 2, 2015
Comment
I was shocked to read in my newest Sunset Magazine that they are relocating from their beautiful and iconic Menlo Park headquarters of 60 years to Jack London Square in Oakland.  It's been over 20 years since I visited the Sunset campus in Menlo Park but I remember they had the most amazing and tranquil setting, abundant and colorful test gardens, an innovative test kitchen, and architecturally interesting and unique buildings.  It was a very cool place and a place you would dream of working.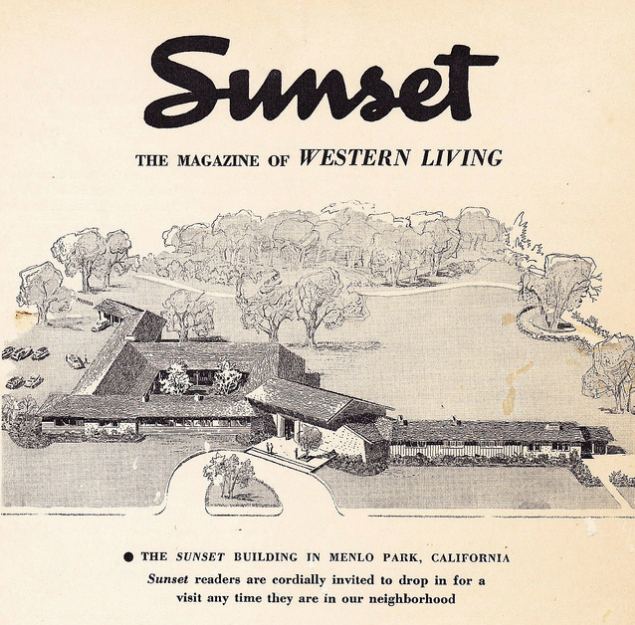 Sunset 1951 - Menlo Park
As I read further, their move makes perfect sense to me because it reflects what we are seeing in the real estate market today. Urbanism is "in." Young people and empty nesters alike want a lifestyle that puts them in the center of the action where they can walk or bike to restaurants, have access to a farmer's market, nearby transit, cultural events and take advantage of the outdoors.  Small is beautiful.  Although it may be more budget driven than reality, many young people are attracted to the "tiny house" concept or at least living simply.  According to Sunset Magazine this "new urbanism" is taking over the West and their move is in response to this trend. Sunset is looking to the future, courting the next generation of Sunset subscribers/customers while keeping pace and current with their long-term subscribers who grew up with them and are now empty nesters.
When Sunset Magazine opened its headquarters in Menlo Park, everyone was moving to the suburbs, where there were wide open spaces and freeways to get them there. Jack London Square is just the opposite.  It is compact with lofts, urban dwellers, a BART station, restaurants and buzzing with energy on the waterfront.  East Bay Modern opened an office in Jack London Square to take advantage of these new and thriving urban/loft home buyers. A move to Jack London Square doesn't mean Sunset is giving up on their test garden and test kitchen.  Cornerstone in Sonoma will be the new home to these activities.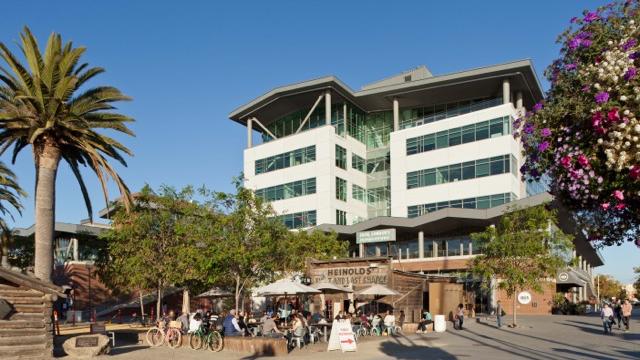 New Sunset Headquarters in Oakland
We are fortunate in Marin to have maintained the character of our small towns and set aside Open Space. Some of the most popular neighborhoods are Sycamore Park in Mill Valley, the Seminary area of San Anselmo, Gerstle Park in San Rafael and the flats of Fairfax...they are flourishing.  Now if we could just add a little better public transit we'd have it made.  Maybe the SMART train will be smart after all!
I'm sure Sunset's parent company, Time Inc. made a bundle when they sold the Menlo Park campus.  We will have to wait and see which tech giant takes over this beautiful piece of real estate.  In the meantime, I plan to make a trek to visit Sunset's new headquarters in Jack London Square when they move in November.