Subject to Flooding in Marin County-Prepare & Educate Yourself
Posted by Lea Kuehnhackl on Sunday, October 2, 2011 at 10:55:46 AM
By Lea Kuehnhackl / October 2, 2011
1 Comment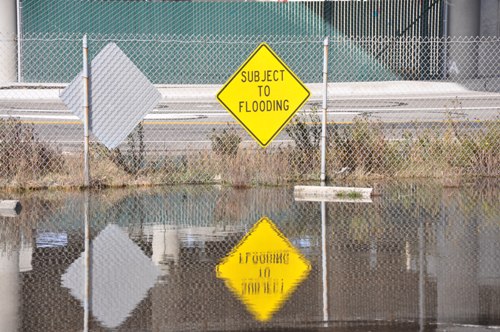 Check out these photos I took this past Saturday, in Mill Valley, California, at the Manzanita Bus Stop during a high tide.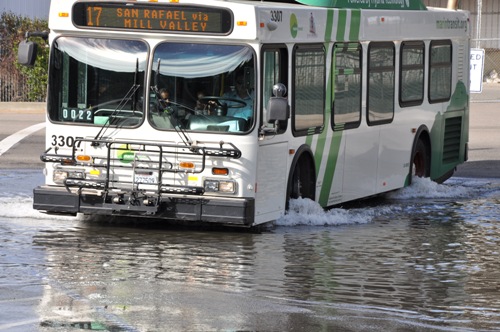 Upon viewing these pictures, you would think that every man, women and child in Mill Valley might need to be issued a wet suit, mask, snorkel and flippers. Albeit, this is not case!
Mill Valley and, all of the Bay Area for that matter, is known for its temperate weather and is one of the main reasons that people move to the area. However, depending where you live, the Sun Shine State occasionally breaks from tradition and there is flooding.
Not to worry......if you are prepared. 
The government sponsored "Get Ready Marin" website helps residents prepare for such occasions, and suggests that when there is heavy rainfall, combined with high tides, there may be flooding in certain low lying areas and hillside homes.  Get Ready Marin also advocates the following:
If your house is in a flood zone or in the potential path of heavy runoff, keep plywood, plastic sheeting and lumber on hand to divert water
If your house is in one of low lying flat areas, and your basement is subject to flooding, consider installing a sump pump with generator backup.
If there is a possibility that water will engulf electrical or gas outlets, turnoff electricity and gas at the meters.
If sandbags are needed to keep water at bay, purchase the sand and the bags before the rainy season. Stockpile as many filled bags as you think you may need. Refer to "How to Fill and Stack Sandbags" in the Get Ready Handbook.
Don't walk through floodwaters that are more than knee deep. If you are trapped in your home or building, move to a second floor and wait for help to come.
Do not drive where water is over the road. The road bed you think is there may have been washed away. If your car stalls, abandon it immediately and seek higher ground.
Do not "sight see" in flood areas. Avoid unnecessary driving trips.
As a long term Real Estate Professional in Marin and Sonoma County, I make sure that my clients have a full understanding of what could happen, on the rare occasion, the sun is not shining.  If you are considering purchasing a home in The Bay Area, I would be happy to discuss with you the areas of Marin and Sonoma County that are less likely to be adversely affected by the elements.   
 Lea Kuehnhackl - Realtor 415-381-9394