Solstice Bike Works of San Rafael - featured Bay Area Small Business
Posted by Renee Adelmann, Bay Area Modern on Thursday, May 5, 2022 at 9:17 AM
By Renee Adelmann, Bay Area Modern / May 5, 2022
Comment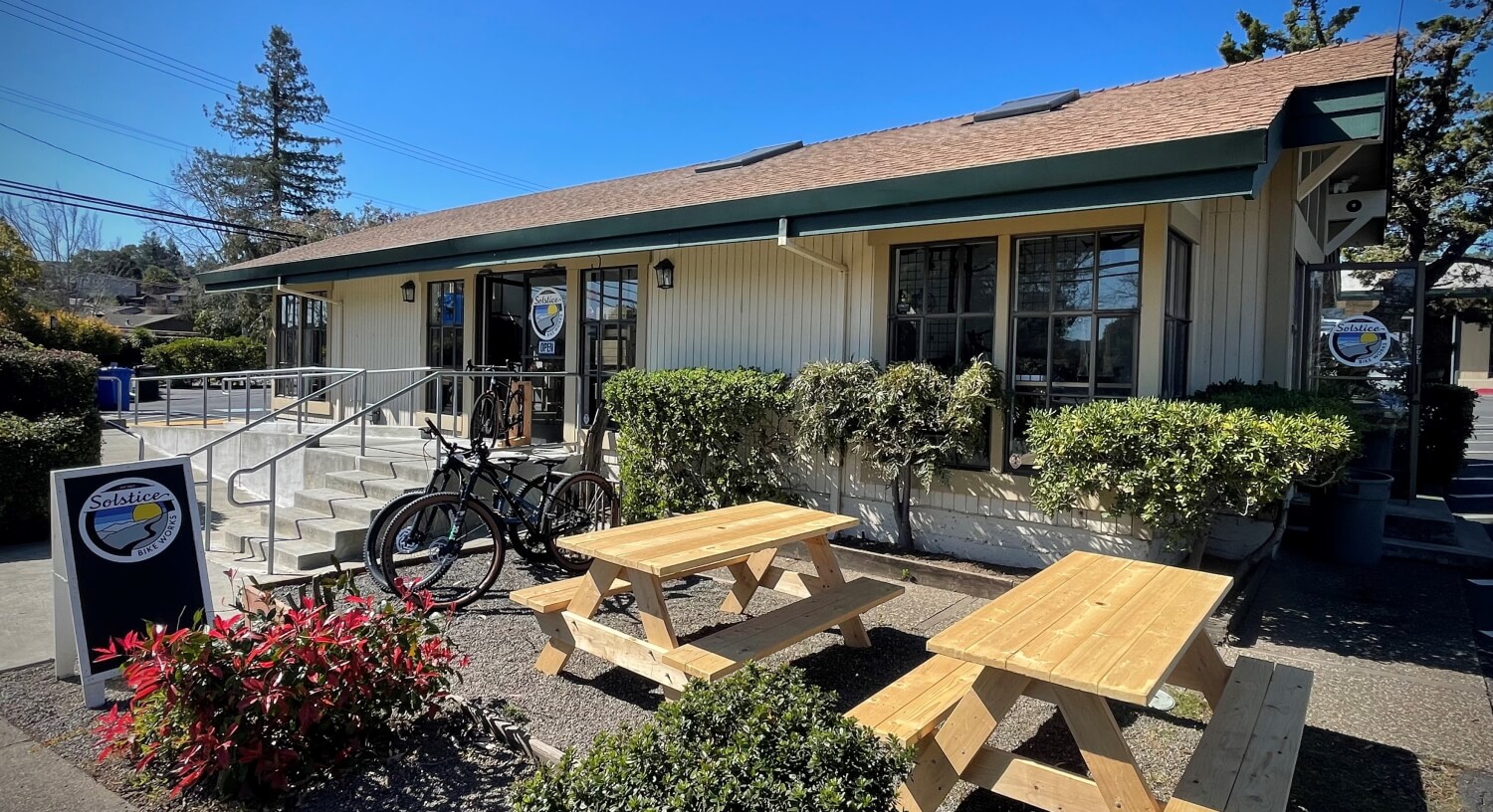 Here in San Rafael, we are so lucky to have incredible local businesses that help shape this growing community for the better. One face behind these businesses is deserving of spotlight: Mark Ridler, owner and founder of Solstice Bike Works. This local business is San Rafael's newest bike shop and community hub located in Terra Linda. As a full-service bike shop, this place is not only a great stop-in before or after your ride, but the place for high quality gear, new bikes, refreshing cold brews, parts and accessories!
Mark been looking to open up a bike shop for a long time. Having worked at bike shop here in the county for a while, he had all the experience required to take that leap. "I had more time on my hands because of the pandemic," Mark said. "So I finally decided to open up my own bike shop. Through a friend, I found this location out of nowhere. Once I saw how great his spot was, Solstice was in the works."
The logo itself is based off of a photograph that Mark took on a biking trail called 680, just as he was coming onto the trail that this shop is named after: "Solstice." Some friends helped him settle on the name, and then Mark's friend Lauren made the logo art based off of that original photograph.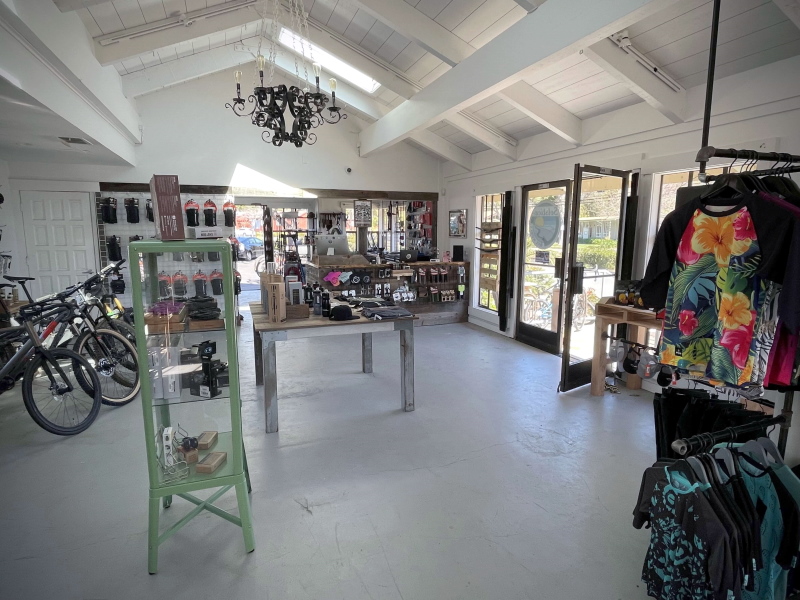 "I specialize in road, mountain, gravel, and kids' bikes," Mark explained. "I'm trying to focus on local products, bike sales and high quality service as much as possible. I have t-shirts from a local company called Mt. Tam Apparel, and I also sell coffee by the pound and cold nitro brews from a company called Addictive Coffee, here in Terra Linda. One of the shoe brands I'm carrying is based out of Reno and our products from High Camp Flasks are from San Rafael." The list of local support goes on! When you step into Solstice Bike Works, you can immediately feel that this is a place built by a local, for locals.
"It's a shop with a lifestyle community vibe to it," Mark said. "We've got some picnic tables for a place that you can come and chill after a ride, or head to before you start your ride."
Originally from the UK, Mark has been transplant here in North Cal for 22 years now. "So far it's been awesome, coming over here to Terra Linda and meeting the local community. I knew there were some riders out here, but it's amazing getting to reach out to the local riders as a business owner in the area." For Mark, seeing how much the community likes to support local businesses is a gift that keeps on giving.
"I've been biking for over 15 years," Mark said. "My passion is being on the mountain, but I love to go for a road or gravel ride." Mark competed in Enduro Racing for some time and has cycled all around the county. Being involved in the cycling scene has always been very important to him; to give back to the community through this shop means even more.
You can check out what's new with Solstice Bike Works at instagram.com/solsticebikeworks or just searching their handle @solsticebikeworks. There you can see when new bikes, new gear, new shoes and even new events are coming your way. You can also call or email Mark at 415-755-7459 or solsticebikeworks@gmail.com. And of course, you'll enjoy every visit at the shop itself, located at 600 Manuel T Freitas Pkwy in San Rafael, CA 94903.
"Super excited to be here within this community, and to finally give them a local bike shop!" Mark said. "Thank you for all the amazing support since opening."
Thank you so much for all you do for our community, Mark!