SMART & HEALTHY RESOLUTIONS!
Posted by Rebecca Perl on Tuesday, December 30, 2014 at 9:55:02 AM
By Rebecca Perl / December 30, 2014
Comment
SMART HEALTH AND SMART MONEY CHOICES ARE A GREAT PAIRING FOR 2015!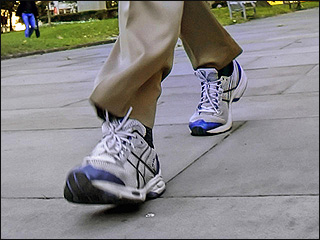 It's that time of the year, when people start to make resolutions, many of which focus on better health.
But did you consider that if it's good for your heart, it's good for your wallet?  Conversely, if it's bad for your heart, it's going to cost you in more ways than one.
The United Health Foundation's report shows an increase in physical inactivity and obesity in the United States in 2014.  This means that our country is at risk of using more and more resources to combat the resulting health problems that can occur.
A sedentary lifestyle can lead to chronic conditions such as diabetes and heart disease.  These, along with cancer, account for 75% of all health costs nationwide, according to the CDC (Center for Disease Control and Prevention).
In the long-run, chronic conditions can lead to missed work, and early retirement, meaning less immediate income and less money to put towards retirement.  
Adopting a healthier diet may seem more costly to the weekly grocery bill at first, but actually adds up to only about $1.50 more per day, according to the Harvard School of Public Health.  When looking at the long-term effects of not leading a healthy lifestyle (having to hire a care provider, medications and facility care), the additional cost is offset, as well adding the positive effects of sleeping better and having increased energy.
Increasing physical activity does not have to mean spending money or time at a gym.  The Mayo Clinic suggests such simple changes as taking a daily walk, choosing the stairs, making housework into a workout, and using household objects for strength training or props.  
Sources:
http://www.inquisitr.com/1670133/u-s-health-rankings-report-shows-quality-of-american-life-in-peril/
http://healthland.time.com/2013/12/05/eating-healthy-is-cheaper-than-you-think/
http://www.mayoclinic.org/healthy-living/fitness/in-depth/fitness/art-20047989