Should I do a Major Home Remodel in Marin County or Not?
Posted by Lea Kuehnhackl on Monday, February 20, 2012 at 11:57:07 AM
By Lea Kuehnhackl / February 20, 2012
Comment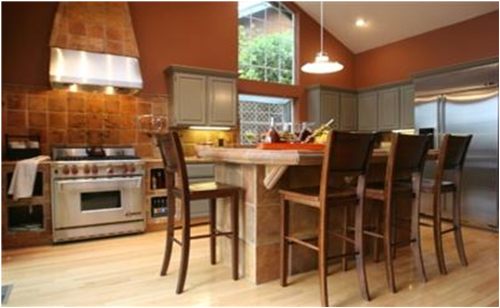 Are you considering remodeling your Marin County home before you sell it?
Not all of your heartfelt choices will benefit the value of your home, if you intend to cover your remodel costs with an increase in your home's value. Some of your remodel choices will need to be balanced against sound financial analysis and careful planning. In years past, it was normal to spend big bucks on remodeling your kitchen. Gone are the days of a high return on a kitchen remodel that includes: three dishwashers, built-in European coffee maker, and three bread warmers.
You can still get that fresh new look and add value to your home if you take a more calculated approached.
Here are some of Top Remodel ideas that Add The Most Value to your home:
Exteriors: While not the sexist thing to do to your home, on average; exterior renovations will bring you the most value. If you are considering a major remodel, where you replace the siding of your home. There are many low maintenance siding choices now, including vinyl, stucco or fiber cement siding. Some of these sidings may decrease your fire insurance cost and come with excellent warranties. Also, changing out your windows produces a sizable return on investment. Not to mention, it helps with the operation cost of your home by lowering your heating and cooling bills. Reroofing yields another good remodel return. There are also minor exterior improvement projects that at times produce higher returns than a major remodel, like: a well-crafted entryway and front door, landscaping, a stone pathway, and wood decking are among the top renovation returners. Remember curb appeal is King!
 Interiors:  Minor Kitchen and Bathroom renovations are still the best value for interior remodels, but on average produce less of a return than exterior remodels. There are many good cost saving ideas regarding your minor Kitchen remodel; for example, you can consider re-facing your cabinets, purchasing counter depth appliances, for the built in look without the cost. Also, there are many new manufactured surfacing materials that look great and cost far less than natural materials. These manmade materials can be used for flooring, countertops, tubs, toilets, and sinks. And the least expensive option to spruce up the interior or exterior is of course painting. Some of the worst returning interior projects are: home office and sunroom renovations.
 If you are planning to sell your Marin home, please feel free to contact me before you invest the time and money remodeling. I can assist you in making the best choices to prepare your home for successful sale.
Lea Kuehnhackl-Realtor  415-381-9394