SF Beer Week Is Upon Us, Through 2/15
Posted by Marin Modern Team on Monday, February 9, 2015 at 2:29:19 PM
By Marin Modern Team / February 9, 2015
Comment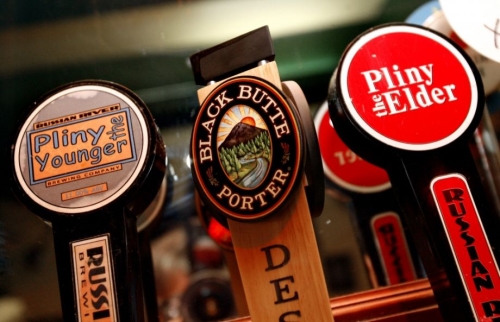 Although SF Beer Week kicked off with it's previously sold out gala event on Friday, there are many, many more events and places to go for tasty brew,  ALL OVER the Bay Area.
What started in 2009 with 50 events has matured into an exciting extravaganza of over 700 events across  Alameda, Contra Costa, San Francisco and Santa Clara counties, including beer and food parings, educational gatherings for the total beer geek and charity nights focusing more on donation than fermentation.There's even an event tomorrow featuring Beer Ice Cream at Smitten Ice Cream, 5800 College Ave in Rockridge.
Here are just a few of the best locations/events of the Week in the East Bay:
1.Beer Revolution 464 3rd St. Oakland
       2/14: San Diego's Ballast Point is one of the best breweries going, and Beer
     Revolution is getting their hands on an absolutely absurd 31 taps...         
2.Hog's Apothecary 375 40th Street Oakland, CA 94609
2/16: Learn about the nuances of barrel aging with Hog's cicerone Sayre Piotrkowski and the team from Sierra Nevada, who'll have five consecutive years of their Bigfoot Ale available for your tasting pleasure. In general, they've got a solid lineup all week (Craftsman, Berryessa, and Societe are all highlights), so make some time to drop by.
3.The Trappist 460 8th Street, Oakland
2/12 Crab Boil and meet-the-brewer of Fort Point Brewery
2/13 Trappist Classics
2/14 Japanese Beer Fest
See the SFBW Calendar for all of the events and locations around the Bay.
You may just find the elusive once a year brew of Pliny the Younger along the way.