Selling Your Home for Top Dollar in Marin
Posted by Marin Modern Team on Thursday, February 4, 2016 at 9:04:45 PM
By Marin Modern Team / February 4, 2016
Comment
It may be a hot seller's market in Marin but how you prepare your home for sale will determine whether you get top dollar. When you first decide to sell, it's easy to identify the big things that need to be done such as cleaning or replacing carpet, refinishing hardwood floors, painting all or part of the interior of the house, freshening the landscaping and de-cluttering.  These items alone can seem daunting. Seller fatigue can quickly set in. When that happens, it's easy to miss the little details that make your home stand out from the competition....and there will be more competition as the spring and summer season get into full swing.
As homeowners, we don't see the little things because they have become invisible to us after years of living in a home. Put yourself in the shoes of a buyer (which you may be after you sell your home) and go to open houses and see what you notice and what impression it makes.  You may be surprised.  Buyers will bring a fresh set of eyes to your home and see all those "little" things that you don't see anymore.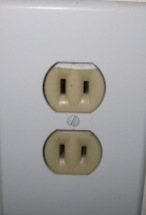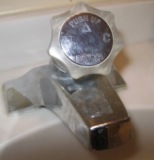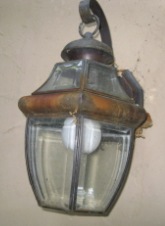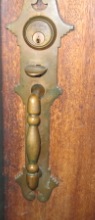 These are just a few of the little things that add up to big things:
Replace old faucets and dated light fixtures in the bathroom and kitchen.
Make sure all the faceplates, switches and sockets are matching.
Replace discolored and tired exterior light fixtures.
Refresh the hardware on interior doors with brushed nickel unless it is a vintage home and it adds to the charm.
Add knobs & pulls to kitchen and bathroom drawers and cupboards to update.
Paint or replace the front door and add new hardware. Consider a new door with a window to bring in the light. That goes for the backdoor as well.
Power wash the driveway and garage to get off oil and other stains.
Have the windows sparkling clean.
As a Marin County Realtor, I have over 15 years of experience helping clients prepare their homes for sale in order to get top dollar and NOT get burned out in the process.  It takes a team effort and I have a great team from a licensed contractor, painter, hauler, window cleaner, stager, housecleaner...and other specialists.
When you're ready to sell your home, give me a call.  Janis Peterson, 415-271-3109 or Janis@MarinModern.com.