SCARY NIGHTS AHEAD IN THE EAST BAY
Posted by Marin Modern Team on Saturday, October 25, 2014 at 5:05:18 PM
By Marin Modern Team / October 25, 2014
Comment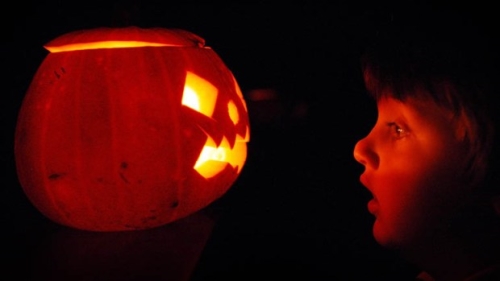 Another Halloween celebration is coming fast and spookily upon us so I've compiled a list of the most awesome concerts, haunted houses, and pumpkins patches to be found all over the East Bay.
Happy Haunting!!!
LIVE 105's SPOOKFEST 2014
LIVE 105's Spookfest Subsonic Halloween Massive is coming to Oracle Arena in Oakland ... and this year it is on Halloween! This is the biggest Halloween event in the bay so don't miss out! ORACLE Arena on Friday October 31, 2014 music by: Alesso, Chromeo, Gareth Emery, Duke Dumont, Henry Fong, Slaptop, Aaron Axelsen and St. John.
ScareCo Inc's Platform 13
If you want to scare the livin' bejesus out of you and your friends, look no further than the Bay Area's scariest haunted house ever.  Located where All tracks end at the abandoned station in West Oakland ...Platform 13, within Oakland's Historic 16th Street Station at 1601 Wood Street, Oakland, CA 94607. From the terrifying Platform13, the interactive paranormal investigation of Contact, and the nightmares of a twisted journey with Kaiju Encounter, each attraction is packed with more ghouls, zombies, monsters, creatures waiting to hear your screams than ever! Now open through November 1st. Tickets are available at the door or at Scarecopro.com.
Berkeley Thrills and Chills Haunted House
Prepare to SCREAM as you enter Berkeley's scariest Haunted House!! Come join in the fun as you have a ghastly and ghoulish good time! Get your best Halloween outfit ready for an evening of music, food, fun, and fright and Oct. 31, 6pm-9pm. Located at MLK Jr. Center, 1730 Oregon St. in Berkeley. Admission is free and fun for ages 5-15.
Oakland's School for the Arts presents it's annual Haunted House :"The Haunted"
Experience the spine-chilling, Victorian nightmare, that will keep you awake....
WHEN:    Nightly from 7 pm - 9 pm, October 28 - October 30
WHERE:  Black Box Theater, 530 19th Street 
COST:     $5 students under 18 $8 adults
CAUTION: Due to content, children under ten must be accompanied by an adult.
Alameda Teen Haunted House
Have a spooktacular time at Alameda's haunted house, brought to you by Alameda Teens. Oct. 25-27, Fri. 6:30pm-9:30pm, Sat.-Sun. 2:30pm-9:30pm. Located at Alameda South Shore Center, 523 S. Shore Center, Alameda. Admission is $7.00.
Walnut Country's Haunted House
Every year the Walnut Country Clubhouse gets really spooky for Halloween! Volunteers turn the Clubhouse into the creepiest place around as ghosts and goblins make their annual appearance! Oct. 25-26, 2013, 6pm-8pm (lights on); 8 pm-10 pm (scary). Located at Walnut Country Clubhouse, 4465 S. Larwin Ave. in Concord. Admission is $7.00.
Fear Overload's Scream Park
Fear Overload is back, featuring two horrifying haunted houses in San Leandro, ABUSEment Park and Ward 9. Oct. 4-6, 11-13, 17-20, 23-Nov. 2, 2013, 7 pm-10 pm. Located at Bayfair Center, 15555 E. 14th St. in San Leandro. Admission is $19.50-$35; not recommended for anyone under 15 years of age, pregnant, or faint at heart.
The Pirates of Emerson
Pirates of Emerson Haunted Theme Park features four haunted houses and two mazes, plus other entertainment. The scary fun includes Pirates of Emerson, Mental Maze, Dark Realm, Fractured Fairytales, Scareaton, Arachno, Corn Walk, and Bumpkin Patch. Plus a Carnevil, Bone Ball, Misfortune Teller, nightly entertainment, and more. Oct. 4-5, 10-13, 17-20, 24-27, 30-Nov. 2, 2013, 7 pm-10 pm. Located at the Alameda County Fairgrounds, Bernal Ave. and Valley Ave., Pleasanton. Admission is $25.00.
Halloween at Boca Nova
For all you Haunted Halloween Diners, come to BOCA NOVA, the East Bay Modern Team's favorite restaurant in Jack London Square, to the:
"SPOOK-TACULAR HALLOWEEN CELEBRATION" / October 31st / 7pm / $38
Join us for our 2nd annual Halloween Party! The evening features a Halloween-inspired, 4-course, family-style dinner.Come in costume and receive a complimentary glass of bubbly from famed Louis Roederer Estate Winery. GREAT PRIZES FOR THE BEST COSTUMES! Limited Seating. Call now 510-444-1233 or be sure and note on your online reservation that you wish to attend the Halloween Party.
Get your pumpkins here:
Piedmont Avenue Pumpkin Patch
4414 Piedmont Avenue in Oakland
Wildwood Dads Club Pumpkin Patch
873 Moraga Ave in Oakland
Bay Street Pumpkin Patch
5600 Christie Ave in Emeryville
Pick of the Patch Pumpkins
15555 14th Street in San Leandro
Pick of the Patch Pumpkins
1 Southland Mall Drive in Hayward
Moore's Pumpkin Patch
9711 Dublin Canyon Road in Castro Valley
Pick of the Patch Pumpkins
1096 Oak Grove Road in Concord
Shadelands Ranch Pumpkin Patch
2660 Ygnacio Valley Road in Walnut Creek
Moore's Pumpkin Patch
19901 San Ramon Valley Boulevard in San Ramon
Pick of the Patch Pumpkins
4000 San Pablo Ave in Hercules
Pick of the Patch Pumpkins
5041 Blum Road in Martinez
Mangini Farms Pumpkins
24 Mangini Drive in Pleasant Hill
SEE YOU THERE, EVERYWHERE or BEWARE....EEEEAHHAHHHAHA!