Sausalito Floating Homes Annual Tour
Posted by Cari Gennarelli on Monday, October 17, 2016 at 10:39:21 AM
By Cari Gennarelli / October 17, 2016
Comment
Sausalito Floating Homes Annual Tour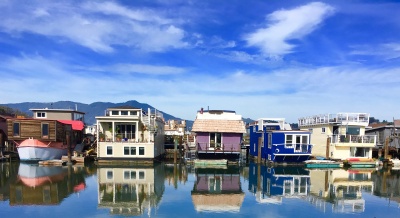 I have been wanting to attend the Annual Sausalito Floating Home tour for years.  I finally did and I was not disappointed. I highly recommend it for anyone interested in purchasing or renting a floating home or just curious about the lifestyle. It's one day only at the end of September and gives attendees an opportunity to glimpse this truly one-of-a-kind floating community.
Floating home living is truly magical and unique but not for everyone. The Marin Modern website receives 100's of inquiries monthly from potential buyers searching for homes on or near the water and narrow it down to the floating homes because at first glance it seems perfect and romantic and a way to live on the water at a reasonable cost.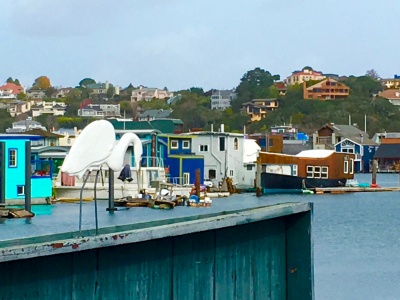 Turns out this is somewhat true and at the same time not true. As I mentioned the lifestyle is not for everyone. First there is the cost issue. Yes, compared to other types of Marin County Real Estate the floating homes are more affordable. You do pay a high berth fee that covers some of your utility costs but they run $700-1200/month. There is a higher maintenance cost as well since you are subject to a harsher environment as your home is floating in the water.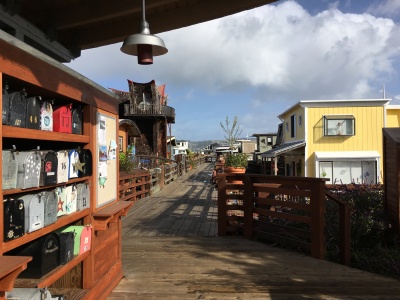 Second there is the inconvenience factor which most interested buyers don't consider. Much less storage then a land based home, no garage and you are schlepping everything you take out or bring in up and down the dock. It's an excellent opportunity to clear your clutter and live more simply. A feature that requires serious consideration.
Third, do you get sea sick? You do? Then this living is not for you. The homes sway with the tides which is what many residents love about living on a floating home but if you get sea sick you will be living in your own personal nightmare.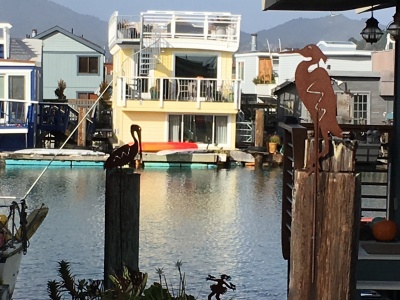 Fourth, lack of privacy and separation from neighbors. The reality is the homes are close together and you tend to interact with your neighbors more. It's apparent from just walking down the docks. Yes, you can create privacy within your home but there is a lot of shared outdoor space and community feel so if not seeing your neighbors from your deck is a priority then head up into the hills.
If these features make you yearn for your place on the water in the Sausalito Floating home community, then the lifestyle will clearly work for you.  There are a variety of factors to consider - size, dock, berth location on the dock, view. Visit my previous blogs below for more detailed information on the process but to give you some market stats here are numbers year to date January 1, 2016 - present.
14 sold
7 on the market
3 in contract
The desirable homes sell quickly and typically at or just below asking (occasionally over) but the key is they sell fast and more often than not they sell for cash.
The tour really gives you a chance to walk the various docks, chat with some residents and just enjoy the atmosphere on the water. Each home has its individual style, shape, size so it's helpful to see the homes open on tour. They are spread out of a few different docks in various dock locations so it gives you a good idea of what to expect.
If you want to find your perfect home on a blissful and magical Sausalito floating home contact me and let's get started. I suggest marking your calendar for next year's floating home tour as well. Typically, in late September when the weather is most likely to cooperate. It's a fun day with food vendors, open homes and knowledgeable volunteers to guide you along the way.