San Rafael's West End Neighborhood Celebrates National Night Out
Posted by Marin Modern Team on Wednesday, August 6, 2014 at 4:45:11 PM
By Marin Modern Team / August 6, 2014
Comment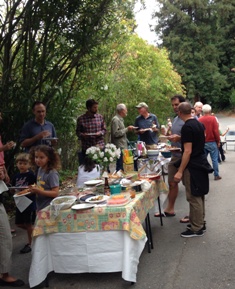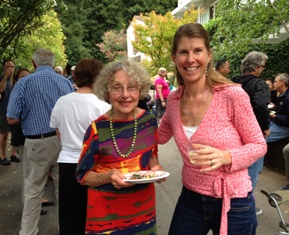 Are you looking for a friendly and safe neighborhood with a sense of community, where old timers provide the history and newcomers the energy, enthusiasm and young families?  The West End Neighborhood in Central San Rafael has it in spades.  Last night we celebrated National Night Out at 4 different venues in the West End; from an ice cream social at Tamal Vista, Greenfield and the Circle at Santa Margarita to a Block Party Potluck on Viox and West Street.  The West End is a very eclectic neighborhood that spans both sides of the Miracle Mile from the "flats" to hillside properties, big homes to small and bungalows to Mediterranean and everything in-between.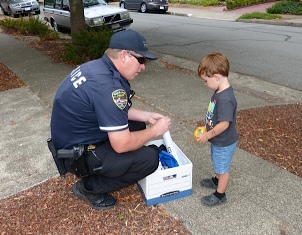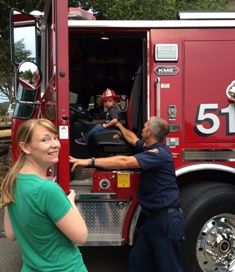 My neighbor and I spearheaded the Block Party Potluck on Viox and West Street where well over 65 hillside dwellers, their children and dogs came down from the hills to join in the fun.  So many new faces, cute kids playing in the street, and neighbors who only pass on the hill but never have a chance to talk.  National Night Out provided the perfect opportunity to bring everyone together to share tomatoes from their garden, a favorite pasta salad, vegetable dish, lemon bars, wine and too much food to mention.  The party lasted well into the twilight hours.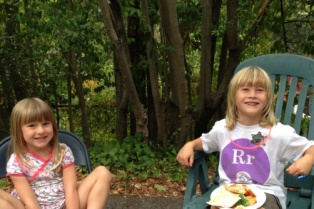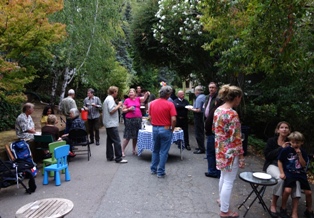 Talk about a great way to network!  New connections were made between neighbors who had never met.  A couple of neighbors found they were both working on start-ups, another had left facebook for a new start-up  in San Francisco and another just graduated from Berkeley with an environmental degree and was working with the schools to create organic gardens.  Because very accomplished artists live in the West End, one neighbor with a "wannabe" artist daughter in high school connected with one of our resident artists.  This was the first National Night Out Block Party on Viox and West but it won't be the last. We've started a new tradition.

Don't underestimate the value of a neighborhood when you're buying or selling a home.  Schools are important but that's not the only measure of value.  The sense of connectedness to neighbors is important whether you're young or old.  In my experience selling homes, I have found many sellers hate to leave their neighborhood  more than their home. To quote from a recent article I read, "What surrounds your home can have a greater impact on your health and happiness than what's in it."
Visit www.CMAbyJanisPeterson.com for a free, no-obligation assessment of your home's value.
Janis Peterson, Realtor, 415-271-3109 or Janis@MarinModern.com