San Rafael's West End Neighborhood Beautification Project Goes Wild
Posted by Marin Modern Team on Saturday, March 3, 2012 at 3:30:56 PM
By Marin Modern Team / March 3, 2012
Comment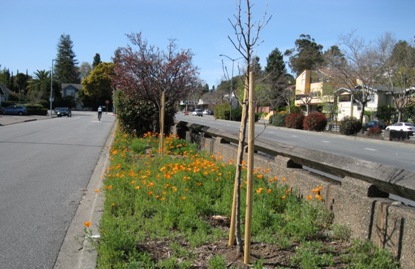 It's a Poppy Palooza on the West End Street in San Rafael.  West End Street is travelled every day by West End neighbors as they merge onto 2nd Street headed to downtown or 101 and where the Ali Akabar College of Music is located. This is also a favorite route for bike riders.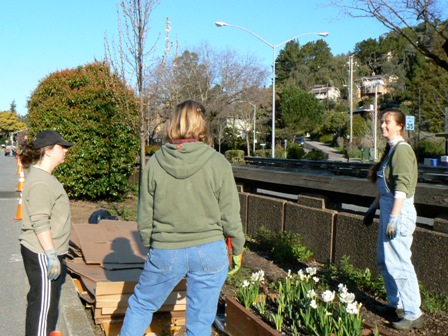 Several years ago, the median was overgrown with weeds and a real eyesore in the neighborhood.  As part of our mission, the West End Neighborhood Association voted to take this on as a beautification project and enlisted neighbors and local merchants.  We collected cardboard boxes from Martin & Harris Appliance for sheet mulching the area to smother the weeds. Bartlett Tree Service delivered wood chips for mulching. A neighbor built flower boxes and filled them with daffodil bulbs donated at a reduced price by Sunnyside Nursery.  Over the course of several weekends, neighbors rolled up their sleeves and worked side-by-side on this project. It was a lot of fun and a great way to build community.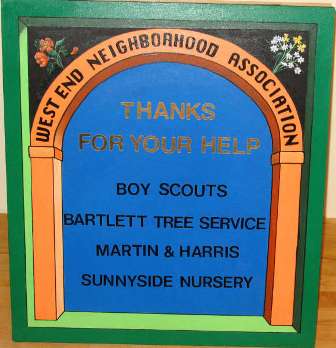 Today our efforts have been rewarded with a riot of color and no weeds. Neighbors ooh and ahh when they pass. It is a sight to behold and a source of neighborhood pride.  It also encouraged the City of San Rafael to plant new trees on this median and to take the advice of a gardener neighbor on how to prune the bushes so they don't look butchered.
Neighborhood Associations and neighborhood pride have an impact on real estate values and speak volumes about a neighborhood and its residents. They build community and make for a great place to live and raise a family. San Rafael, under the umbrella organization of the Federation of Neighborhoods, has many neighborhood associations; Sun Valley, Gerstle Park, Fairhills, Glenwood, Peacock Gap, Terra Linda......to name a few.
If you are looking for a great neighborhood to call home, call me. I have sold real estate in every community in Marin and am ready to put my knowledge and experience to work for you.