San Rafael's West End Neighbor - The Lego® King - Tim Bowen
Posted by Marin Modern Team on Friday, November 9, 2012 at 12:48:20 PM
By Marin Modern Team / November 9, 2012
1 Comment
Who would have guessed, certainly not Tim Bowen, that he would start his own business, Play-Well TEKnologies, and be adored by parents and kids alike?  A 20-year resident of the West End Neighborhood of San Rafael, Tim's circuitous route to fame included turning the master bedroom of his home into a LEGO® incubator.  Instead of planning his career path, he let his inquisitive mind lead to jobs and projects that he found interesting and challenging.
You might call Tim Bowen the Steve Jobs of LEGO® except he started in a bedroom instead of a garage. The mission for Play-Well TEKnology mirror's Tim's own life experience and his desire to nurture the skills he found valuable: an inquisitive mind, creative expression, self-reliance, self-confidence, an appreciation for how things work and problem solving.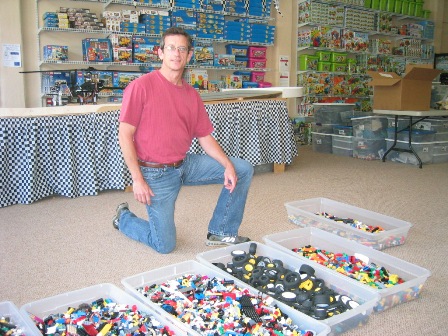 So how did Tim become the LEGO® King?  According to Tim, an after school Science Lab at Davidson Middle School where LEGO® was one small aspect of the program somehow morphed into a dynamic business.  First Sun Valley Elementary called and asked him to run a summer camp, Mill Valley, and San Francisco followed and the business took off. Before long he leveraged the LEGO® system into a fun and creative way for kids to learn engineering concepts and experiment with how things work.  Today you can find Play-Well TEKnologies in 8 states offerring summer camps, special and seasonal events, parties, classes, and team builiding. You can also purchase teaching kits.
Born in Holland, Tim and his 4 siblings traveled the world with his father, who was a respected engineer with an itch for interesting projects. The family passed through the U.S. for short stints but most of Tim's formative years were spent in Peru and Libya. He graduated from Amherst College with a solid liberal arts education and a major in geology. Tim said his liberal arts education combined with geology gave him skills to be a good detective, solve problems and to understand a story on many different levels from science and archeology to math, history and literature.
After a short stint in West Africa where he worked in minerals exploration, Tim returned to the U. of Michigan where he earned a Master's Degree in Geotechnical Engineering. Jobs were scarce but as luck would have it he landed a geologically challenging position on a road project through Glenwood Canyon in Colorado. His last stop was San Francisco after the 1989 Earthquake where he worked for a contractor and then took a series of consulting projects.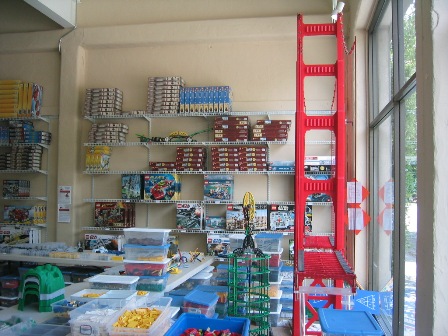 The West End Neighborhood is lucky to have Tim as a neighbor.  Every September at the Annual West End Neighborhood Block Party, Tim sets up a LEGO area for kids and adults to enjoy.  If you have the opportunity to engage Tim, which I do frequently, you'll find someone who is passionate about life, his business, his employees and creating the best experience possible for his customers.
Play-Well TEKnologies is located at 216 Greenfield Ave. in San Anselmo. Play-Well offers drop-in classes, on-site and off-site parties and special events for kids and adults, seasonal events and corporate team building. 
Janis Peterson, Realtor, Janis@MarinModern.com or 415-271-3109