San Rafael's West End Neighbor, Lou Thoelecke, Turned a Dangerous Traffic Circle into a Safe One
Posted by Marin Modern Team on Thursday, November 21, 2013 at 9:18:08 AM
By Marin Modern Team / November 21, 2013
Comment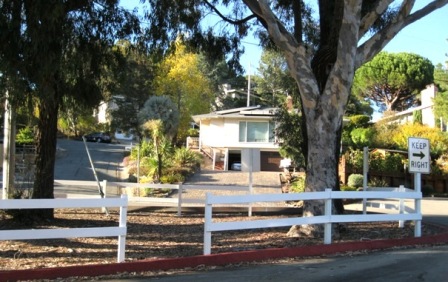 What started as an interview with Lou Thoelecke about the "Traffic Circle" in front of his house on Santa Margarita in San Rafael turned into a fascinating conversation with a West End neighbor who is a passionate environmentalist, accomplished winemaker, a Bronze Life Master at Bridge, a musician, trained chef, former competitive tennis player, real estate investor and one-time neighbor to Jerry Garcia.  Between sipping Six Corners Zinfandel, I took notes for the Neighborhood Spotlight column in the West End Neighborhood Newsletter.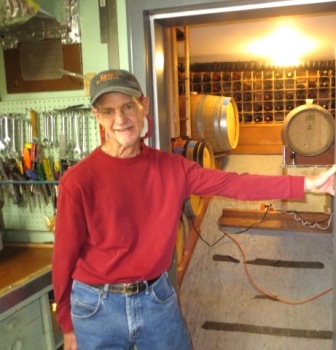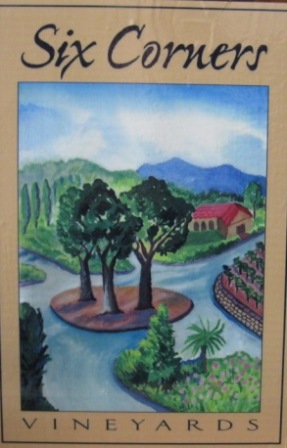 Where to begin....  Lou attended school in San Anselmo, graduated from San Francisco State and drove taxi for DeSoto Cab in San Francisco before going to work in the office at DeSoto. Somewhere along the journey Lou set a goal to retire at 50 which dovetailed nicely with his interest in real estate. He banked three paychecks each month, living on one and saved money to buy his first investment property, a duplex in Novato. He parlayed the duplex into a 6-unit building in San Francisco and has continued to invest in real estate ever since. 
Lou purchased his home on Santa Margarita in 1975 and has had a front row seat to the "Traffic Circle," the intersection of Santa Margarita Dr., West Crescent, East Crescent, Hepburn Heights, Scenic and Bayo Vistawhere he has witnessed near misses with cars going every which way and pedestrians running for cover. The "Traffic Circle" was used as a parking lot by many including Jerry Garcia's friends who would come to party at his home on Hepburn Heights.  
15 years ago when the City of San Rafael repaved the street, Lou got them to put a curb around the "Traffic Circle" which took care of the parking problem but not the near misses.  Two years ago after getting the City approval to let him install a fence and new traffic flow signage, Lou came to the West End Neighborhood Association and asked for our support with fund raising and installation.  The Association was delighted to help and canvassed the neighborhood soliciting donations.  Lou found lumber on Craig's List for a good price and drove to Healdsburg to pick it up. Some neighbors pitched in to build the fence; the City installed the signage and painted the curb red.  The rest is history thanks to Lou.  While taking photos of the "Traffic Circle" two cars went around the Circle (the right way, of course!) and gave me a thumbs-up pointing to Lou's house.
We finished the interview talking about wine and the genesis of Six Corners Winery. Lou's interest in wine was kindled when he served in the Army Reserves with Michael Mondavi.  On their summer training at Camp Roberts, Michael would bring wine to taste. At that time there weren't many wineries.  Four years ago, Lou embarked on his winemaking venture, planting vines in his terraced yard, taking classes at Napa Junior College and experimenting.  Always interested in sustainability, Lou practices organic farming/gardening and may include beekeeping in his repertoire.
What started as a simple interview about a "Traffic Circle" and a neighbor who made a difference turned into a story that was even more interesting. If you're looking for a neighborhood with a rich history and interesting neighbors who care, check out the West End Neighborhood in Central San Rafael.
Janis Peterson, Realtor, Janis@MarinModern.com, 415-271-3109