San Rafael's Annual West End Neighborhood Block Party - Sunday September 16th
Posted by Marin Modern Team on Tuesday, September 11, 2012 at 8:51:10 PM
By Marin Modern Team / September 11, 2012
Comment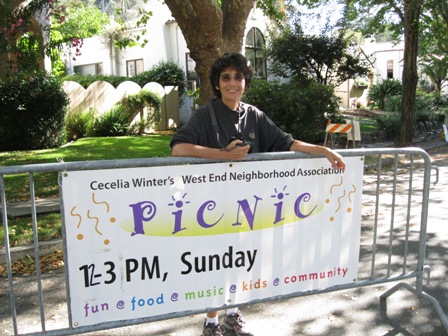 Don't Miss it!  The West End Neighborhood celebrates National Neighborhood Day  each year with a Block Party on the shortest street in the West End....Neame.  All West Enders are invited to join in.  Its fun for the young, old and those in-between. There will be live music with Bobby Bradford playing the banjolin along with fellow musicians on guitar and fiddle.  The kids will stay busy with the Sponge Bob Jumpee House, a crafts table and   Lego's corner compliments of West End neighbor Tim Bowen, owner of Play-Well TEKnologies.  When it comes to food, we'll have hamburgers, hot dogs and best of all, It's It ice cream thanks to West End neighbor, Jay Bellin.
This year there will be Two Big Raffles.  One Raffle is for 2 Pair of Tickets - two drawings - to the Giants vs. Padres (Seats in Section FC121 Row A + Ferry Ride Tickets). The second raffle is for 27 prizes from local San Rafael Merchants.  Bring money for raffle tickets and win big!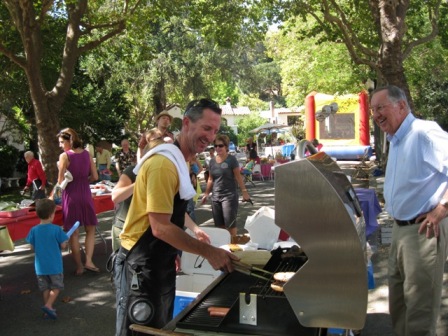 The West End Neighborhood of San Rafael isn't your typical neighborhood geographically. It spans both sides of the Miracle Mile, starting at the West End Village in downtown and ending at Ross Valley Drive, at the border of San Anselmo.  It goes from Greenfield up to Spring Grove and Hillside on the South and Santa Margarita to El Camino on the North.  The Annual Block Party gets both sides of the Miracle Mile together and is a great day to make new friends, rekindle old friendships and welcome new neighbors.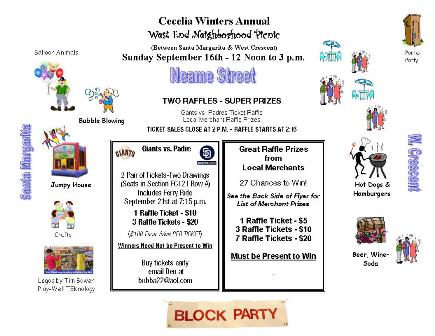 If you're looking for a great neighborhood to call home, I can help.  I have been a West End homeowner for over 17 years and a resident of Marin County for 25 years.  I have sold real estate in every community in Marin County and welcome the opportunity to share my experience and knowledge with you.
Janis Peterson, Realtor, 415-271-3109, Janis@MarinModern.com