San Rafael Ranks in Top 1% of Best Places to Live
Posted by Marin Modern Team on Thursday, May 31, 2018 at 3:13 PM
By Marin Modern Team / May 31, 2018
Comment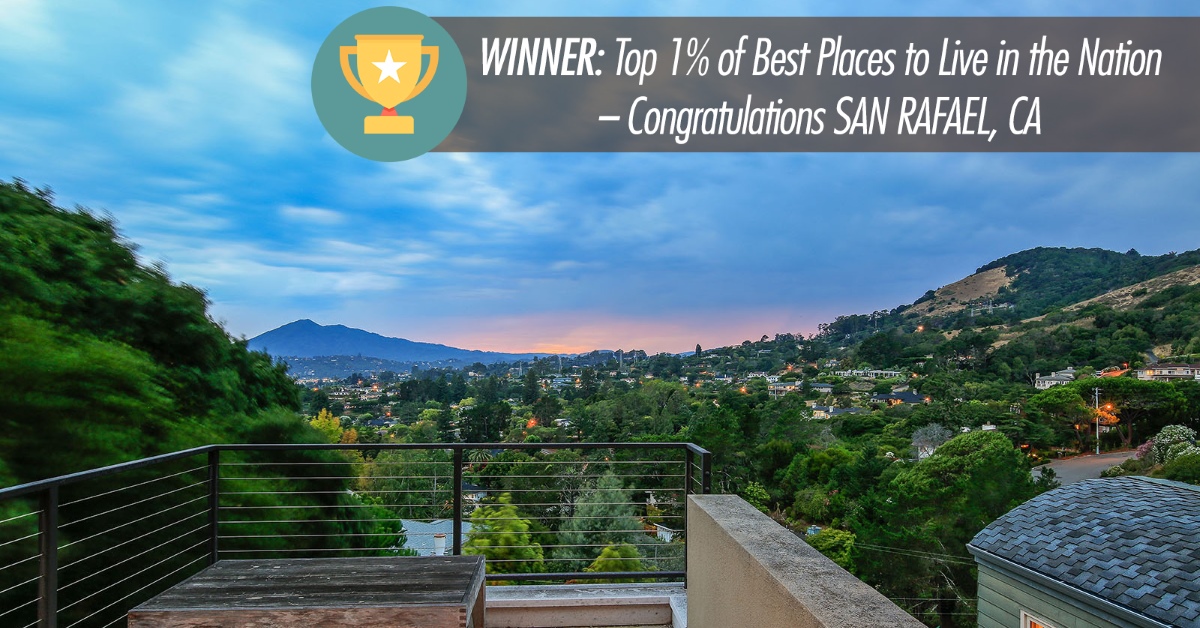 Congratulations, San Rafael – you've earned it. One of the nations leading housing and economics research organizations, Livability, recently analyzed the demographics, economies, amenities, housing, and infrastructure of thousands of cities nationwide. San Rafael earned the 24thspot in the 2018 Top 100 Best Places to Live, placing our hometown in the top 1% nationwide.
In order to determine the top cities, Livability first conducts a poll to about what matters most to citizens. Then, using 8 ranking criteria and 40 data points, they churn through a multitude of public and private databases. The result? San Rafael is a thriving city in a beautiful setting, with an economy and community more favorable than over 2,250 comparison cities.
Being nationally recognized only emphasizes a sentiment we already share: a love for our hometown. It's people like you and families like yours that make our community among the nation's Best Places to Live! Furthermore, for the homeowners among us, it gives us peace of mind that our investment in the San Rafael housing market is sound.
As we know, the local housing market is stronger than ever. San Rafael is an exceptionally desirable community, and the demand for housing continues to grow while the supply of available homes has remained extremely low. With this increasing demand and limited supply comes rising prices, which is great for sellers. With the summer season beginning, we'll be seeing even more buyers competing to get into a home before the start of school. In addition, buyers are anxious to secure a mortgage now, before interest rates rise further.
Homeowners in San Rafael looking to get the best price for their home should not hesitate to list. Buyer demand is at an all-time high and will likely taper off as autumn approaches and interest rates climb. The good news is that for now, most homes which are appropriately priced from the get-go, professionally staged & photographed, and aggressively marketed are receiving multiple offers and selling for more than their asking price.