San Rafael: #11 Most Exciting Small City in America
Posted by Marin Modern Team on Friday, December 20, 2013 at 11:05:36 AM
By Marin Modern Team / December 20, 2013
Comment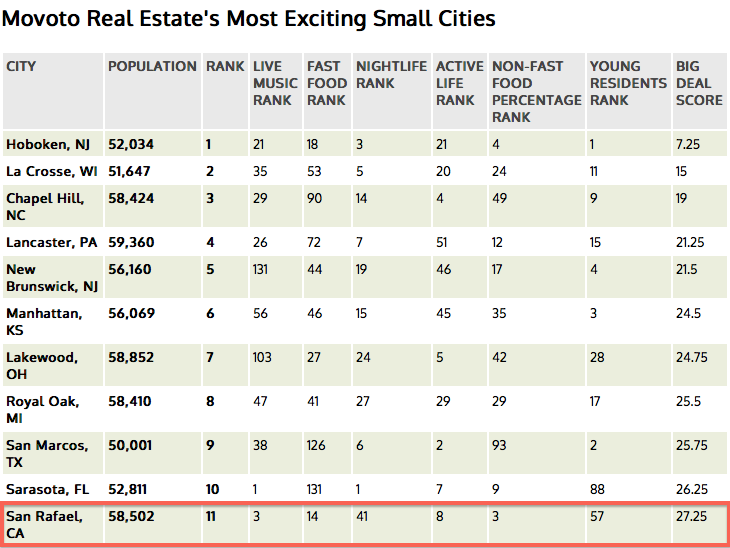 Photo courtesy of Movoto.com
Cool things just keep happening! San Rafael was named the #11 Most Exciting Small City in America by Movoto.com. The criteria was as follows to declare the top most exciting small cities, with a population between 50,000 to 60,000 residents:
Nightlife per capita (bars, clubs, comedy, etc.)
Live music venues per capita
Active life options per capita (parks, outdoor activities, etc.)
Fast Food restaurants per capita (the fewer the better)
Percentage of restaurants that are fast food (the lower the better)
Percentage of young residents ages 20 to 34 (the higher the better) 
Here's how we ranked in the categories above:
Nightlife: 41
Live music venues: 3
Active life: 8
Fast food: 14
Non-fast food: 3
Young residents: 57
"Big Deal" score: 27.25
Overall: #11 Most Exiciting Small City 
Earlier this year, Movoto named Oakland the Most Exciting City in America. It's great to see another Bay Area city included in a "most exciting" list by Movoto.