San Francisco Neighborhoods - Cow Hollow + Marina District Part 2: 10 New & Noteworthy Restaurants
Posted by Cari Gennarelli on Tuesday, September 27, 2011 at 9:10:59 PM
By Cari Gennarelli / September 27, 2011
1 Comment
San Francisco Neighborhoods - Cow Hollow + Marina District Part 2: 10 New & Noteworthy Restaurants
San Francisco has over 4,500 restaurants, yet I still get excited when a new one is about to open in the Cow Hollow + Marina District.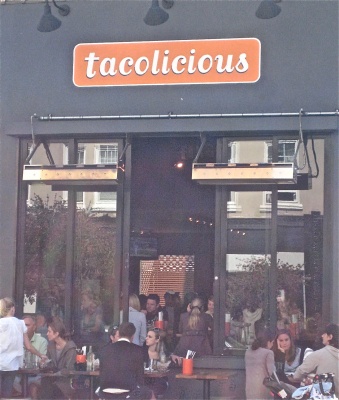 I consider myself somewhat of a foodie but in reality I just like to eat, prepare great food and entertain. My boyfriend and I fantasize about writing a cook book for our friends and family so we started to photograph our food.  I know, it sounds a bit weird but if you have ever tried to photograph food it's really difficult to make it look good and we want to be prepared.
While out testing new restaurants we often dissect dishes we particularly like so we can recreate them later.
Here are our 10 restaurants in Cow Hollow + Marina we frequent and found dishes we would like to duplicate in our kitchen.
Tacko, 3115 Filmore Street (Nicks original crispy tacos - Baha Style Fish Taco's)
De La Rosa, 2175 Chestnut Street (Lamb meatballs)
Tacolicious, 2031 Chestnut Street (Albacore Tuna Tostado "Contramar Style")
Des Amis, 2000 Union Street (Great seafood Platter)
Blue Barn, 2105 Chestnut Street (Clubber Sandwich, Chinese Chicken Salad)
A16, 2355 Chestnut Street (Zuppa di zucca with spicy pork meatballs and pecorino riserva)
Mamacitas, 2317 Chestnut Street, (Crudo de Atun)
Bin 38, 3232 Scott Street (Grilled Calamari)
Plant Organics (Mango Lime Chicken Panini)
Ace Wasabi,  3339 Steiner Street (Spicy Albacore Tartare with Creamy Habanero Masago Sauce)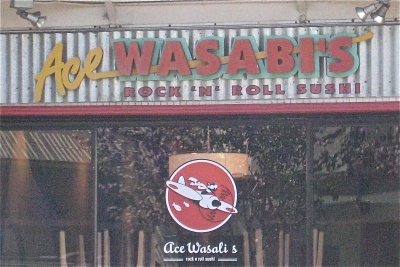 When I first moved into the neighborhood (many years ago),  there were not any  casual restuarants in the hood. Now we have a variety of eating establishments to choose from.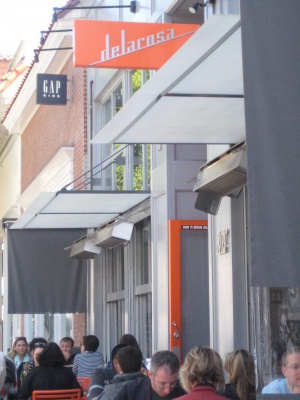 Whether you live in San Francisco, Marin County or are visiting from out of town, head to Cow Hollow + Marina for some tasty bites. Start on the corner of Chestnut and Divisadero, eat your way down Chestnut to Fillmore Street, head up Fillmore and onto Union. I know you will find a spot that will satisfy your hunger and your wallet.