San Francisco, CA October 5-7th, 2012 - Event Hightlights
Posted by Cari Gennarelli on Wednesday, October 3, 2012 at 1:09:18 PM
By Cari Gennarelli / October 3, 2012
Comment
San Francisco, CA October 5-7th, 2012 - Event Hightlights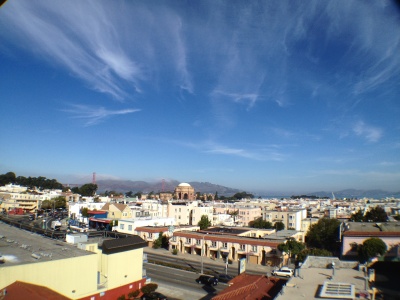 Marin County, and all it has to offer, is one of the most amazing places to live in all of the United States. I believe one of the key reasons is its close proximity to San Francisco. Not only for commute purposes, more for the rich cultural offerings and yearlong events.
No matter what time of year, our mild weather, allows for all types of citywide events from free concerts to National sporting games to Ballet, Opera and outdoor street fairs.
This coming weekend October 5-7th has it all! Possibly too much so choose wisely if you plan on heading into the city and you might want to travel by public transportation.
1. San Francisco Giants have clinched the division title and are playing two games this weekend - opponents TBD.
2. San Francisco 49ers game, Sunday October 7th vs. Buffalo Bills at 4:25pm. Our beloved 49ers are kicking ass this season so should be a good game.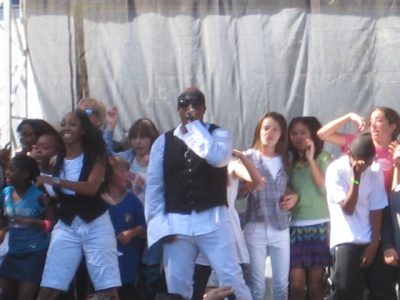 3. Hardly Strictly Bluegrass Festival (HSB) October 5-7th - free multi band concert in Golden Gate Park - a few years ago I saw MC Hammer with my sons class. The festival has a middle school program on Fridays for all the public middle schools.
The festival founder, Warren Hellman, Billionaire and philanthropist, died in 2011 but true to his generous soul left an endowment to keep the festival going through 2015.
Highlights for me are: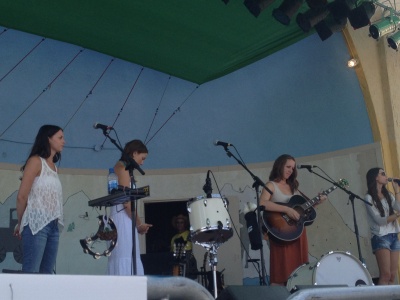 The Trisha's - Saturday 11am an adorable country girl band we discovered at a festival in Montana.
Lumineers - playing Saturday at 2:45
Elvis Costello solo performance - Friday 5:45pm
Glen Hansard - Sunday 2:20pm. One of my new favorites. See movie Once (2006) There are plenty of other great musicians and literally something for everyone. My 15-year-old son is rallying as many friends as he can to descend on the 3-day concert.
4. Castro Street Fair - October 7th. Controversial events, nudity, good SF fun from 11am - 6pm on Sunday.
5. Connor Oberst at The Fillmore- the voice of Bright Eyes Indy band. Also playing Friday at HSB but left off my list because we have tickets to his solo show on Sunday night at The Fillmore.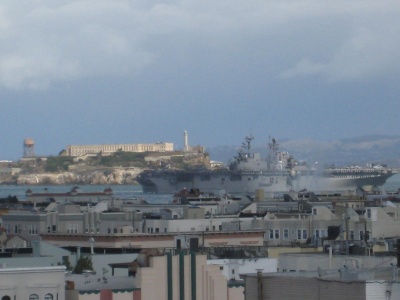 Parade of Ships on Saturday AM
6. Blue Angels/Fleet Week - a weeklong celebration of our armed forces culminating with two days of Air Shows over the San Francisco Bay. We usually watch from the roof of my building in Cow Hollow and wave to the pilots as they buzz overhead.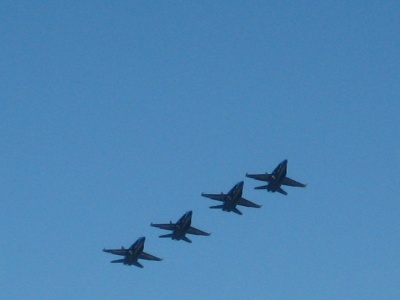 7. America's Cup, Sunday (1:50-2:30) events as well - will be interesting to see how the America's cup and Blue Angles events will get a long.
There may be other events as well but by Sunday night around 11pm I most likely won't be able to move from exhaustion! Such an exciting weekend ahead, so much to see and do.
So..All you Marinites out there that hesitate to cross the bridge there isn't a better weekend to enjoy all the wonderful things that your sister city has to offer. Jump on the ferry, take the bus or ride your bike, as the streets will be extra busy.
All my friends and readers in SF - Muni is your friend this weekend. They have posted specific event routes and info.
What events will you attend? I would love to hear from you on Monday and see how your SF weekend progressed.