S-O-L-D!! 10 Pelican Ct., Petaluma
Posted by Pam Theroux on Monday, November 18, 2013 at 12:27:59 PM
By Pam Theroux / November 18, 2013
Comment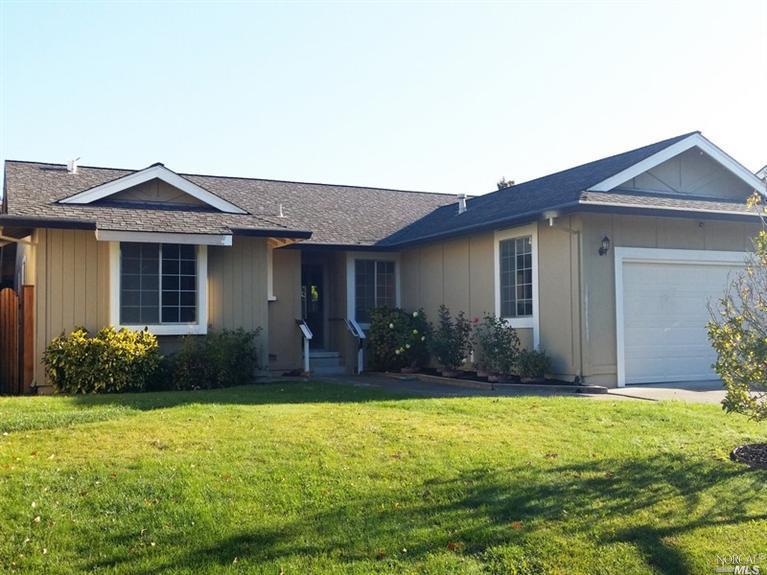 My buyers had been looking for the perfect 1-story home, with a manageable yard to downsize to for months and months...this property had everything they were looking for inside and outside, including a terrific low maintenance backyard complete with a very real looking synthetic lawn and a large composite deck with an shade overhang.  We'd had an offer in on a short sale since the end of August and were still waiting for the bank to ratify, when this perfect home popped up on the market!  We looked at the home twice in 2 days and immediately put an offer in.
We were one of 6 offers on the property and my clients knew they would have to offer over the asking price if they wanted the property.  They did and before we knew we even had it, we lined up our home, pest, roof and chimney inspections, so that we could do them within a day of acceptance(if our offer was chosen) and close escrow very, very quickly...as a fast escrow was most appealing to this seller. 
In this very competitive market, the way to win on a home with mulitiple offers is to have all your priorities set in place and all your "ducks in a row, " so when the property you want appears, you have the ability to jump quickly and win!    Asking price was $439,900 and the sold price was $505,500.
As a Realtor, I do what I love and I love what I do...and I'd be more than happy to assist you find the property that you will love too!