Pt.Reyes National Seashore's - Inverness, CA
Posted by Cari Gennarelli on Monday, August 27, 2012 at 2:55:56 PM
By Cari Gennarelli / August 27, 2012
Comment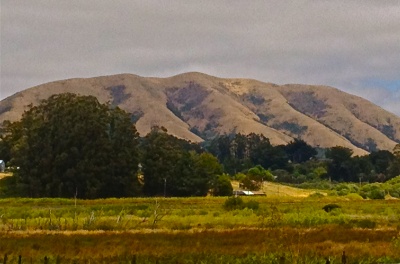 Pt.Reyes National Seashore's - Inverness, CA is a great weekend getaway or easy day trip from central Marin or San Francisco.
Oysters, beaches, hiking, boating, kayaking, cowgirl creamery, window-shopping, lounging.  Crabbing, and fishing.
Inverness is just a short 25 miles west from the Central San Rafael Exit off highway 101 or if you are coming from the North you can head through Petaluma via Nicasio.
Inverness is the perfect weekend getaway for all tastes. Relax and soak in the laid-back atmosphere or lace up your hiking boots and explore the many trails. You may even spot nesting eagles or find wild berries to eat. Do you like to kayak? Great waterways on tamales bay for casual kayak trips or venture out to the bay waters and do some kayak fishing.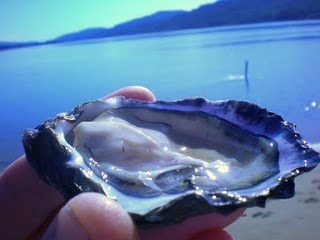 A major draw for me is the abundance of fresh local oysters. There are three main oyster peddlers where you buy direct from the source
1.     Tamales Bay
2.     Drakes Bay
3.     Hog Island
Tamales and Hog Island also have picnic facilities. You can often buy mussels and clams as well. Grab a bag of 50 oysters and have your own oyster party. Eat them raw with a tangerine Mignette or you can b-b-que the larger ones. i recently went to an oyster/party picnic at Tomales bay - If you have a large group, all ahead to reserve a table. it was a mad house but a very fun and lively crowd.
There are also several beaches along the Tamales Bay coastline but these three are my favorites. They are small and great if you have small children.
Hearts Desire
Shell Beach
Chicken Ranch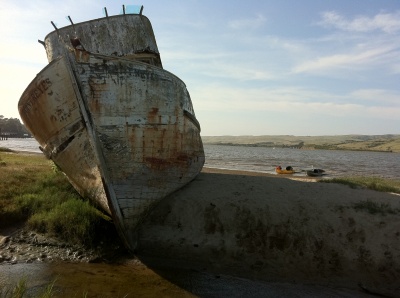 Shell beach requires a .5-mile hike down so a bit more private. Hearts desire is a public beach with picnic tables and a great place to launch a kayak and Chicken Ranch is a small patch just past the yacht club. Great for little kids or to get a quick, easy beach fix.
There are also many long sandy ocean beaches as well. My mom's favorite was Limantour. She loved to walk down the expansive, wide sandy beach and appreciated the peace and quiet.  You can continue west along the coast and visit the lighthouse or stop in between to enjoy the many hiking trails.
Pt. Reyes Station is also a must stop. You can stock up on gourmet food supplies at the market or go to Station House café for a delish meal. Don't forget to visit the home of Cow Girl Creamery for some fresh locally made cheeses.
For accomodations there are a few small inn's and B&B's in Inverness and Pt.Reyes Station. You can also check VRBO for vacation rentals. Many find after just one visit they are captivated by all that Tomales Bay and Pt. Reyes Seashore has to offer that they decide to purchase a second home or vacation spot for future visits. If you are curious about the Real Estate market in Inverness or along Tomales bay you can visit: Marin Modern for more info or feel free to give me a call.
Inverness and the whole Tamales Bay is a West Marin gem. If you haven't ventured out there plan a trip for this weekend! You will not be disapointed!