Pricing Your Home to Sell!
Posted by Pam Theroux on Monday, March 24, 2014 at 2:44:18 PM
By Pam Theroux / March 24, 2014
Comment
How should I price my house?  That is a question realtors hear daily.  Generally, your local market will have a lot to say about pricing.  It's very important to study the market and make sure you are priced correctly.  If you are priced correctly, realtors and their clients will show up to see it (both at Open Houses and private showings) and likewise, if you are priced too high, the market will let you know very quickly as you won't have many showings.   There's an old saying in the real estate world when you aren't getting many showings or offers, "If you can't move the house, move the price!" 
Having said all that, there are also little hidden gems that should be considered when pricing your home for sale.  A study was recently done around the country, where 1500 real estate professionals were asked questions about how they would rate in importance when pricing a home to sell, things like granite counters,, hardwood floors under carpet, friendly neighborhood, upstairs laundry rooms, storage space, amazing views, corner lots, schools, new roofs, backing up to green space, access to transit and more.  The results were charted and combined into an easy to read info graphic: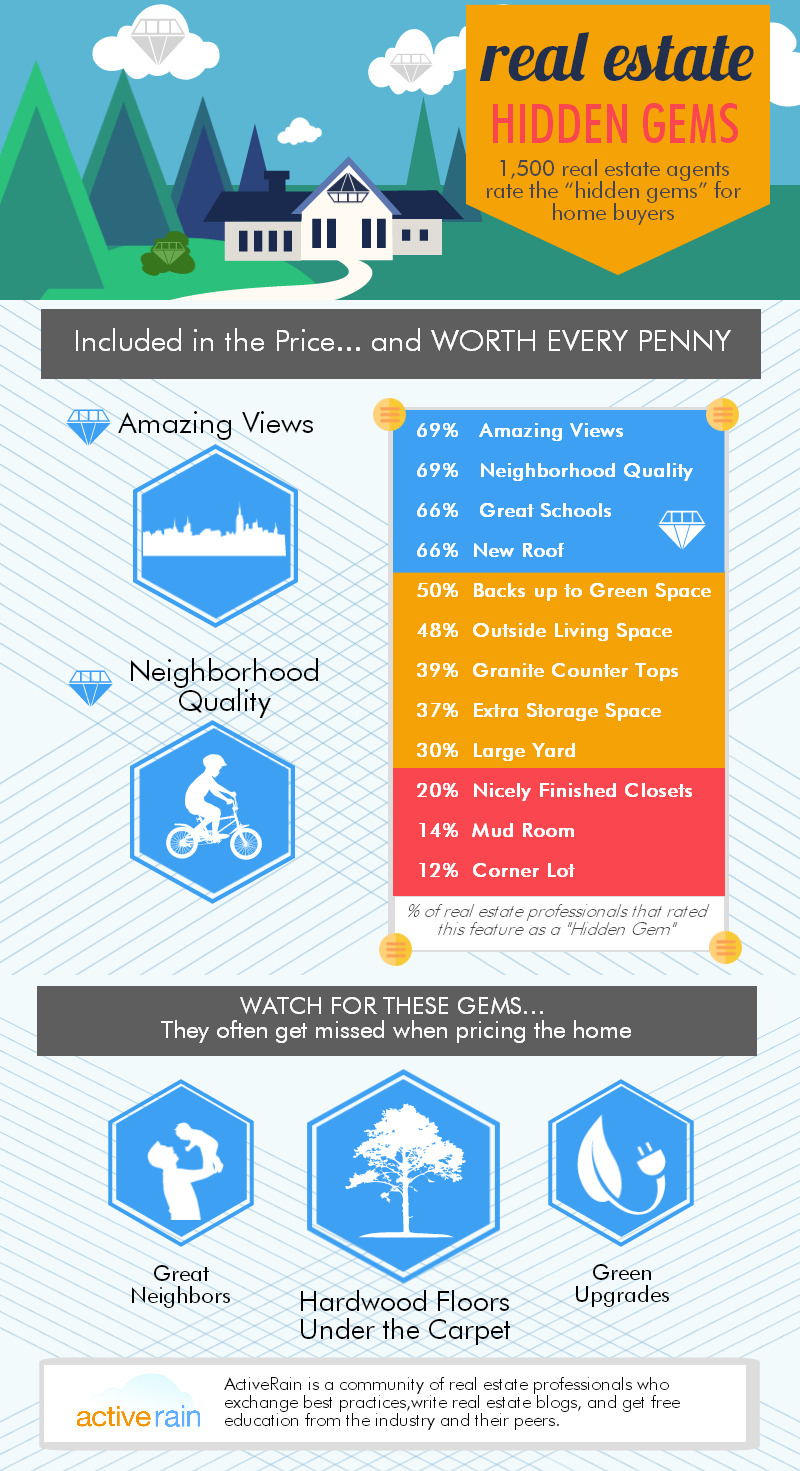 The 4 top results are very important for a Seller to note: Amazing Views, Neighborhood Qualities, Schools and New Roofs! 
Every real estate professional will tell you amazing views and a new roof are worth every penny as buyers will spend the money to buy a home with those attributes.  Since we can't change the view from our homes, if we do have one it should be used to market, market, market the home! 
Great schools and neighborhoods rank high on the list! Everyone wants great neighbors and yet 42% of realtors feel it's not reflected in the pricing of a home, yet something buyers will greatly value.   
Your real estate professional works hard and studies your local market on a daily basis.  Use their professional advice when marketing and pricing your home.   Their goal is to market and sell your home for the best price with the best terms.  When done right, it's a win-win! 
For more about our local real estate market contact me by phone or email.  If you'd like a free, no obligation comparative market analysis (CMA) of your home, go to www.CMAbyPam.com