Piazza D'Angelo. Mill Valley Tradition and Treasure!
Posted by Fred Anlyan on Monday, December 23, 2013 at 11:32:22 PM
By Fred Anlyan / December 23, 2013
Comment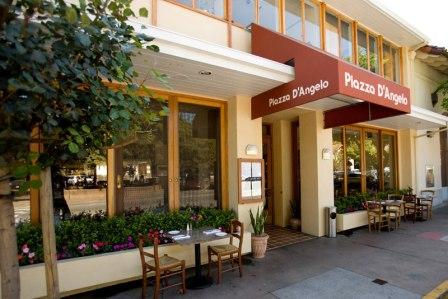 One of my personal favorite restaurants is Piazza D'Angelo in Mill Valley! Opened in 1981 by Domenico and Paolo Petrone, two brothers from the southern part of Italy, the Mill Valley restaurant is an oasis for everything from a drink and a snack in the elegant bar after work, to a luscious luncheon on a lovely day, a special dinner with family and friends, or even a group from your company. Choose the elegant dining room, one of the two enclosed patios, or an al fresco table facing the downtown Mill Valley square; It's hard to go wrong!
Under the direction of Chef Andrea Giuiliani, the expert and attentive staff consistently deliver a delicious and enjoyable experience created from their friendliness, flexibility, dedication, and skill. Whether you choose a mouth-watering hand-crafted artisan pizza from their wood-fired oven, perfectly-presented pasta with the tantalizing taste of  house-made sauce, a bowl of sumptuous soup, or an elegant entree of meat or fish, you can count on a dining experience you will remember and want to repeat. Authentic and delicious Italian food, attentive staff, enjoyable dining experience. Highly recommended---  Check it out!