Oakland Rents Continue to Rise -- Great time to buy!
Posted by Marin Modern Team on Monday, December 21, 2015 at 10:18 AM
By Marin Modern Team / December 21, 2015
Comment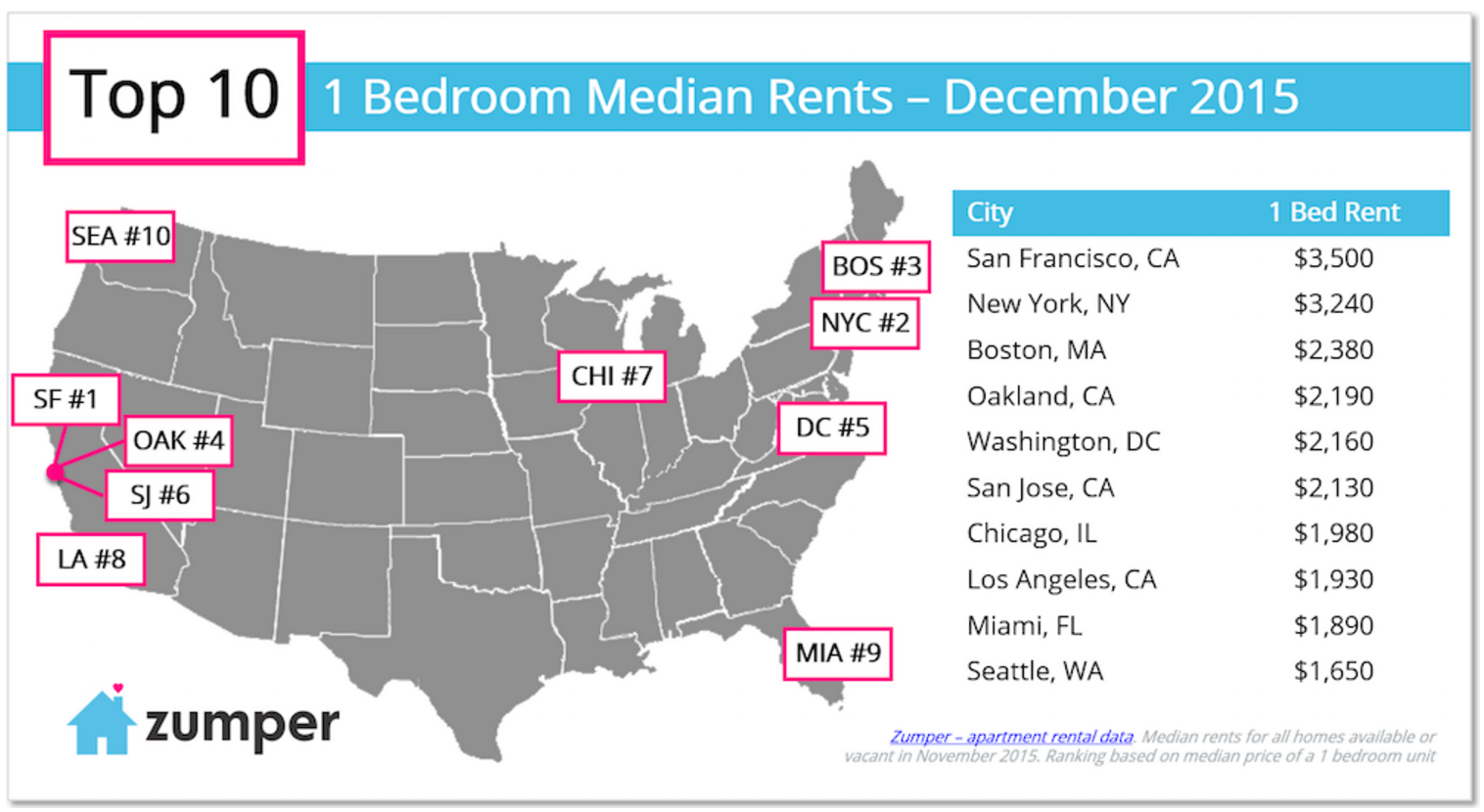 Oakland Rents up 19% in 2015
In news that isn't surprising for many people in the Bay Area, a report released by real estate rental website Zumper has confirmed that Oakland rents are higher than ever.
As of December 2015, Oakland has become the 4th most expensive rental market in the country -- surpassing San Jose for the first time, and behind only San Francisco, New York, and Boston. Oakland also had the largest year-over-year increase at 19% compared to this time last year. You can see the full article here.
Great Time to Buy!
With rents continuing to rise in Oakland, now is a great time to look at buying! Many of our clients have purchased their first homes with monthly payments similar to or even less than their former rent payments. Moreover, mortgage rates are still very low, though rate increases are expected in 2016.
If you're a first time buyer, don't let the Bay Area market intimidate you. Over half of the buyers we have assisted this year were purchasing their first home, and we pride ourselves on expertly guiding you through every step of the process.
If you're looking to purchase in the East Bay in 2016, Peter and I would love to speak with you and see how we can help you make homeownership a reality!
MATT VANCE and PETER ASHBAUGH, Realtors
East Bay Modern Real Estate
510.604.8000 | MattandPeter@EastBayModern.com