Oakland Approves High-Rise Hotel + Apartments in Uptown
Posted by Marin Modern Team on Wednesday, March 2, 2016 at 2:19:28 PM
By Marin Modern Team / March 2, 2016
Comment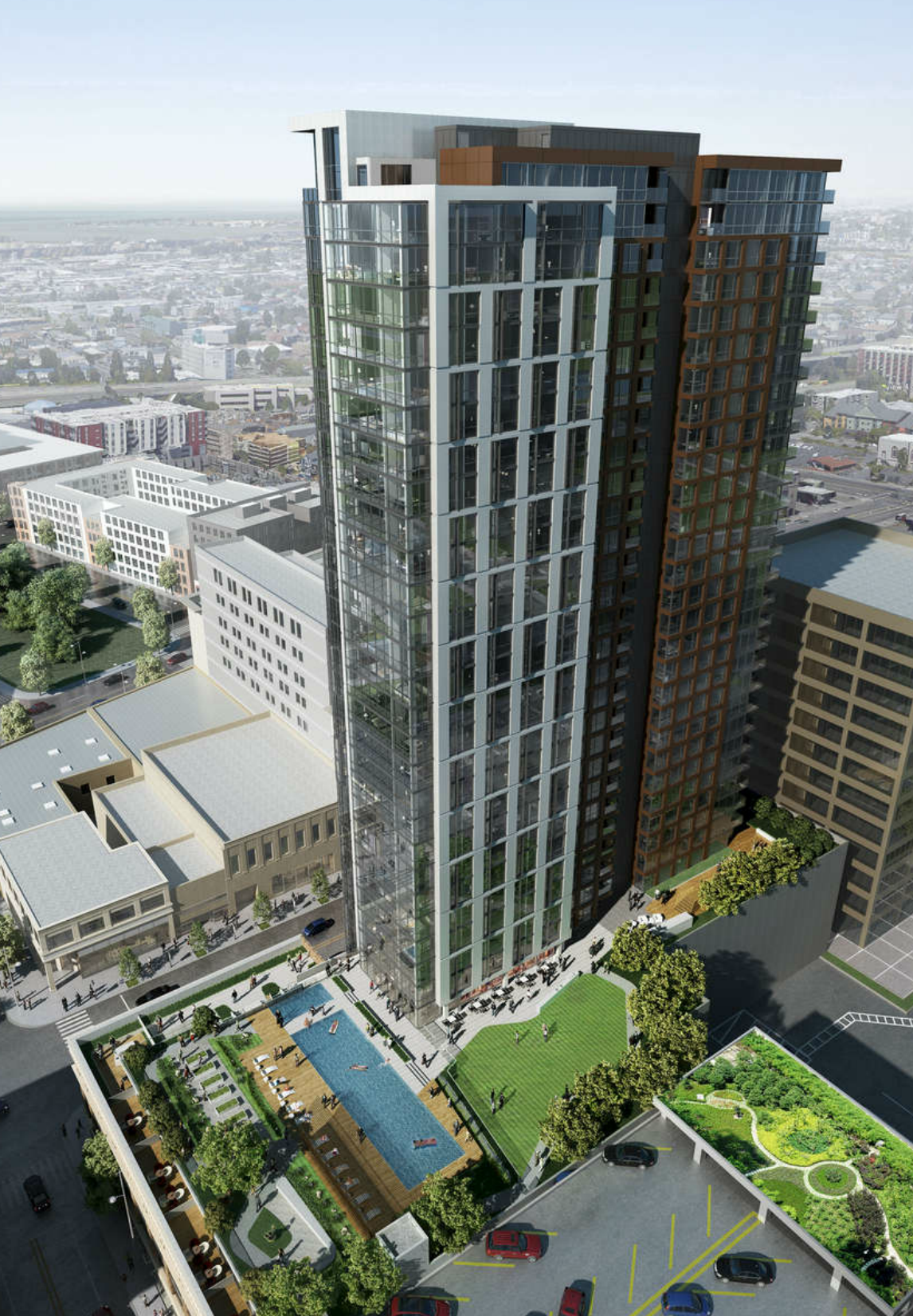 (Photo courtesy Brick, LLP)
In the last week, one of the most significant pieces of development news in the last decade in Downtown/Uptown Oakland appears to be coming to fruition -- a new 27-story tower at the corner of 19th Street and Telegraph Avenue.
The new project, currently referred to as 1911 Telegraph, which could break ground as early as next year, is slated to feature 330 apartments (both market-rate and affordable), a 7-floor boutique hotel, as well as a great deal of retail space (Around 56,000 SF) on a very high-visibility corner. The location is across the street from The Fox Theater and just a block from the 19th Street BART. The site currently contains a city-owned parking lot which has been eyed for development for many years. This is one of the largest of many development projects currently in the works throughout a variety of Oakland neighborhoods.
For the full story, visit the San Francisco Chronicle's recent story here. You can also see more detailed renderings of the project at architect Brick, LLP's website.
Peter and I specialize in Oakland and would love to help if you're exploring buying your next home in the area.
MATT VANCE and PETER ASHBAUGH
East Bay Modern Real Estate
510.604.8000 | MattandPeter@EastBayModern.com