New & Updated Shared Fence Law!
Posted by Pam Theroux on Wednesday, February 5, 2014 at 12:40:17 AM
By Pam Theroux / February 5, 2014
Comment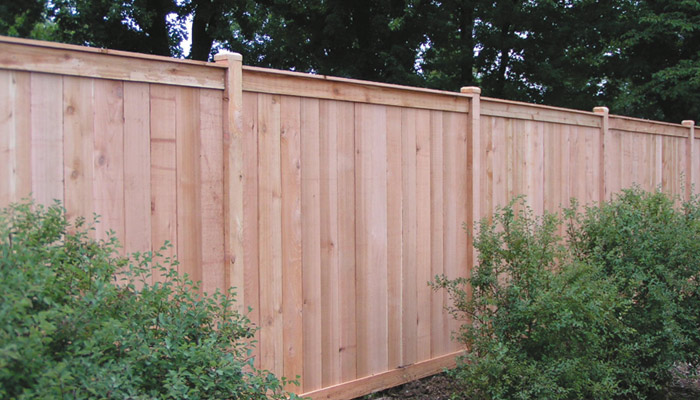 The other day a neighbor asked me about sharing expenses related to repairing or replacing a fence between two properties.  He shared how he thought each neighbor took one side of the yards' fencing as their responsibility to maintain.  Interesting, as I'd not heard of that kind of arrangement before.  Although the specifics of the kind and height of a fence allowed is spelled out in individual city building codes, I told him that it was my experience that neighbors who share a fence, also share the fence responsibility of any expenses for the upkeep, repairs and/or replacement of that fence.
This January 1st, just as every January 1st new laws go into effect.  Amongst the ones pertaining to real estate for 2014, there is one clairifying adjoining property owners responsibilities for shared (common) fences between their properties.  The new law (Assembly Bill 1404) is a modern language version of the 150-year-old one that was put in place during the Gold Rush days.  The old statute or law, was meant to ensure that neighbors shared the benefits and responsibilities of common fences in order to guarantee their privacy and their private property.  Today's version clarifies and spells out how a homeowner is to notify their neighbor with a 30-day notice of any proposed costs for any construction, replacement or maintenance of the section of the fence common to their properties.  The neighbor who receives such notice does have the right to dispute having to pay for such if they feel that equal responsibility is unfair.  What would constitute unfair?  Specifically, if they feel the proposed new fence is unnecessary, that it benefits one owner more than the other, is a poor investment or is a financial hardship for them.  If there is a dispute, who then resolves the dispute?  Answer: the Courts.
A few years ago, we were going to do some work and upgrading to our backyard pool.  As we began the process, we discovered that the fence on one side of our yard was 5'6" high and current code stated that any yard with a pool must have a 6' fence.  The fence was old and not very attractive anymore, so we spoke with the neighbor on that side of our property and told them we would incur the cost of replacing the entire fence dividing our properties in order to bring it up to code.  We kept the exact same style of fence, hired the contractor and completed the project.  Everyone was happy. 
If you'd like to read the new law in its entirety, you can do so at http://leginfo.legislature.ca.gov/faces/billTextClient.xhtml;jsessionid=e97fde68cc00c339a9656ff8108f?bill_id=201320140AB1404.
If you are looking for a home to go with that new fence, give me a call as I'd love to help you!