Napa Valley Festival del Sole
Posted by Pam Theroux on Wednesday, July 9, 2014 at 2:49:02 PM
By Pam Theroux / July 9, 2014
Comment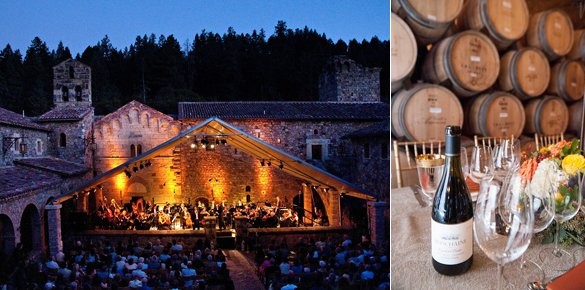 A special wine country treat awaits you July 11-20...The Napa Valley Festival del Sole is a fine wine and food festival, an arts festival and a music festival all wrapped into one amazing event throughout the valley.   In it's 9th  year, the festival offers dozens of concerts and a hundred+ food and wine events.   World class international conductors, opera stars, prima ballerinas, a young artist concert, a chamber opera,  community and wellness events, and renowned chefs cooking in unusual winery venues will keep your senses hopping!
This 10-day festival, set in the beautiful Napa Valley, offers both paid and free events.   So whether you like jazz or opera or ballet or simply fine wines and food, you will find many varied sensory delights!   Some call this event A Celebration of the Art of Life!  For all the information, event schedules and more, go to www.festivaldelsole.org . 
As you meander and take in the valley, think about how great it would be to live there!   Give me a call or drop me an email if you'd like information about any properties in Napa, Sonoma or Marin!