Mother's Day at Cavallo Point in Sausalito
Posted by Marin Modern Team on Friday, May 11, 2012 at 5:32:22 PM
By Marin Modern Team / May 11, 2012
Comment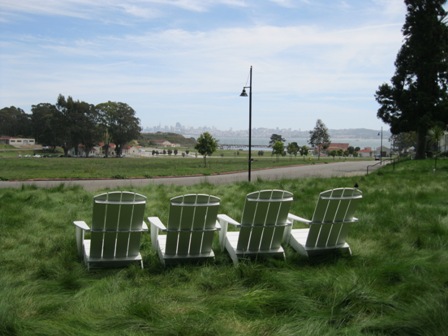 I went to Cavallo Point in Sausalito today to buy a gift certificate for a neighbor who had kindly referred a client to me. It was a gorgeous day and breathtakingly beautiful.  Located at the foot of the Golden Gate Bridge off the first exit into Sausalito, Cavallo Point Lodge exudes rustic elegance in a world class setting. The original buildings at Ft. Baker have been beautifully restored and turned into a lodge, spa, conference center and restaurant.
After purchasing the gift certificate, I wandered into the gift store, the Mercantile, and on the counter found a postcard promoting local artisans selling their handcrafted items this Saturday, for Mother's Day.    Featured artisans include Sarah Suloff Jewelry, Bean Up the Nose Art, The Only Cookie, boho by mo munroe, Turning Leaf and Vintage Poppies.  It got me thinking about Mother's Day and how to make it a special.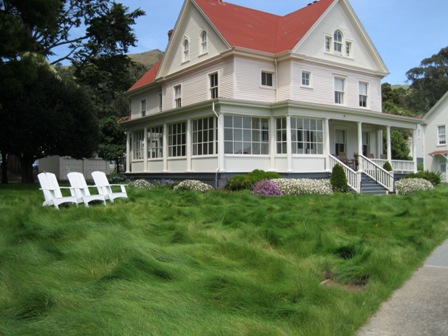 If shopping isn't your thing but making memories is, treat Mom (and yourself!) to an experience that will make her smile.  Brunch, lunch, cocktails, tea....you name it.  Any one of those would be special if only to sit in a rocking chair on the veranda at Cavallo Point without a care in the world, listening to the birds, soaking in the view and pinching yourself to make sure it's real.  Maybe even a hike beforehand would make the experience all the sweeter.  There are few places in the world that can rival the sheer beauty of Ft. Baker and the Golden Gate National Recreation Park. 
If you must take the kids, (just kidding!) send them off to the Discovery Museum, a short walk from Cavallo Point Lodge and a fun place for parents and kids alike.  If you want to make it a memorable day but don't want to break the bank, pack a picnic and sit at a table by the water.  You'll have the same spectacular view and just as much fun.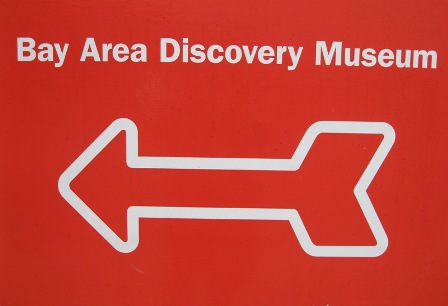 HAPPY MOTHER'S DAY!
If you decide to go househunting afterwards, I'll be holding open 210 Spring Grove in San Rafael from 2-4. Stop in and say hello.  It's a spacious, contemporary home with 5 bedrooms, 3 full baths, 3-car garage and a fabulous backyard on a large, private lot.  Located in the heart of the West End Neighborhood of San Rafael, you get the best of both worlds, peace and privacy yet minutes to downtown San Rafael and San Anselmo.
Janis Peterson, 415-271-3109 or [email protected]