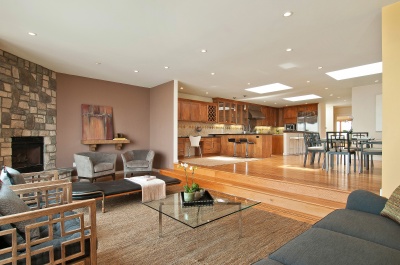 -staging helps define the space in this open floor plan home
How To Get the Highest Price in the Least amount of time for your Home!
Why is staging your home even more important in the digital Real Estate market?
Approximately 96% of homebuyers start their search online.  Those buyers are more likely to click on the homes that are staged and have professional photographs and even more likely with 15-20 + pictures than 5-10.  The more pictures the better.  At this stage buyers are making quick decisions on whether a home is worth seeing in person. They may click through 25-30 homes at a time - what compels them to stop at your home?
In the new digital marketplace the home seller needs to attract the homebuyer. If  the buyers introduction...