Anyone can come join in on the fun and run in these two great upcoming events in Novato to raise money for charity and the local community. I hope to see you out there at one or both of these events!
MARIN MOONLIGHT RUN - 5K/10K on September 25th 7:45pm Start Time
This run will take place under the full moon at the Hamilton Marsh.  You can register online at www.urbancoyoteracing.com  All you need to bring is a flashlight or headlamp and the glow sticks will be provided.  The is an all age event and super fun for families and singles alike.  What a great way to raise some money for our community.  Proceeds will go to the Novato Youth Financial Assistance Program in partnership with City of Novato.  The cost is 5k/$40 and 10k/$50. There are volunteer opportunities for those who wish to help out and run for free...just go on the website for more info.  See the course map below.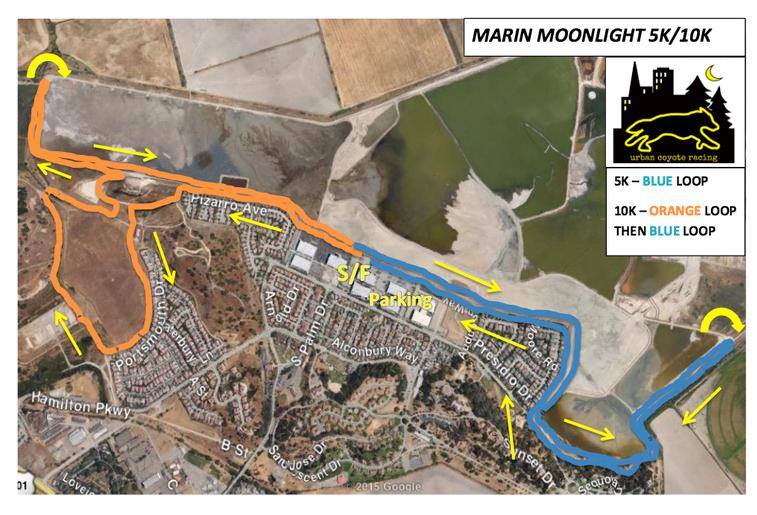 ...