Italian Street Painting Returns to San Rafael, CA 94901: June 29 & 30 2013
I am thrilled that it is back as Italian Street Paining Marin.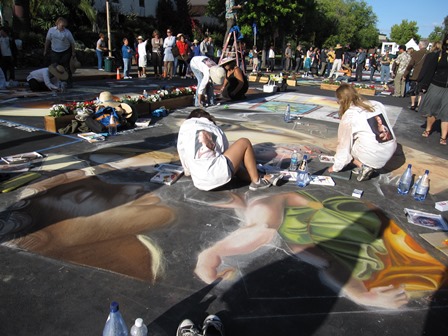 The Italian street painting festival returns to San Rafael this weekend June 29th & 30th (10-6 p.m.) after being gone for two years. A few blocks in downtown San Rafael will be shut down and freshly paved so artists from all over the world can partake in the 16th century art form Madonnari-chalk street painting.
I have...
![endif]-->!--[if>