What rising inflation could mean for the Bay Area housing market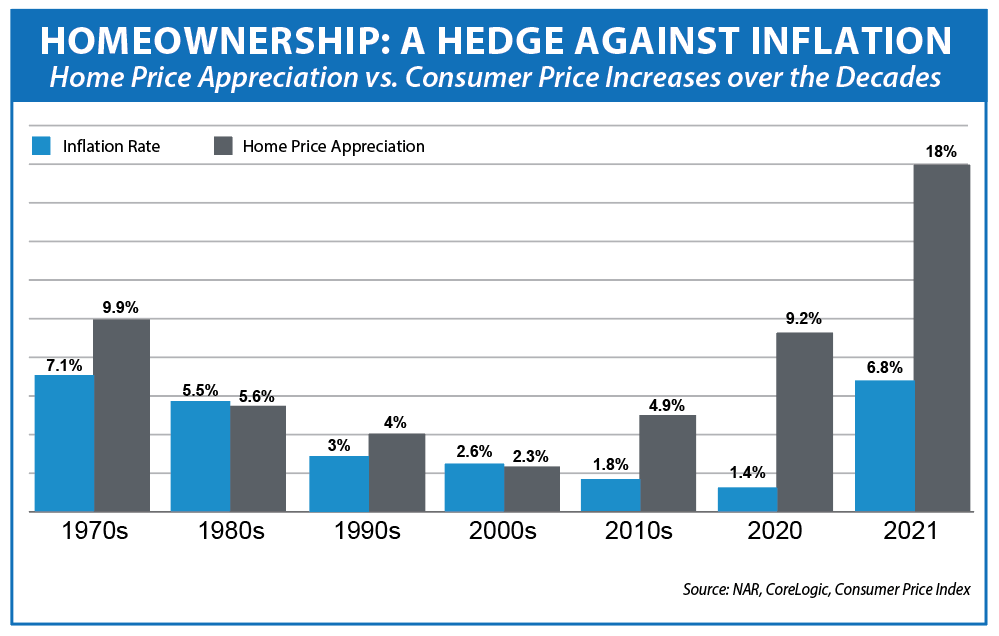 Inflation has been center stage in the news recently, and I've been getting questions about what this might mean for Bay Area housing.
The Consumer Price Index (or CPI, from the Bureau of Labor Statistics) posted a 7.5% annual gain in January 2022. This is a big spike, especially compared to the 2.47% annual gain in January 2021. Let's take a look at what the CPI measures, and its implications for housing.
What the CPI measures
The CPI measures a "market basket" of real consumer products and services, and tracks their actual prices each month. It includes about 80,000 items from these categories: food, energy, transportation, shelter, medical care, cars, and clothing. Everything else is excluded...