Modern Prefab Home in Marin - How to Workshop!
Posted by Marin Modern Team on Thursday, October 9, 2008 at 10:12:12 AM
By Marin Modern Team / October 9, 2008
1 Comment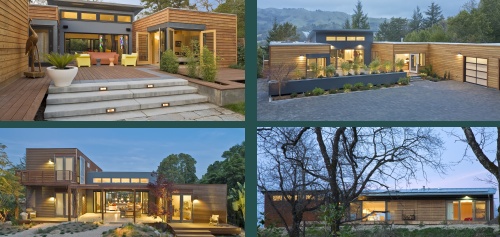 Ever wonder what it would take to build a Sunset® Breezehome™, Glidehouse™, eco-friendly mkLotus™ home, or other fabulous prefab home by Michelle Kaufmann Designs in the San Francisco Bay Area? If so, you won't want to miss our upcoming workshop entitled "Building a Modern & Eco-Friendly Prefab Home in Marin County"!
Live Modern in Marin - Prefab Style!
Many of our clients have an affinity for modern / contemporary design and rely on our extensive knowledge of modern and mid-century modern residential architecture in the San Francisco Bay Area when buying or selling a home. Additionally, we receive many inquiries from clients about the possiblity of building either a custom home or modern prefab home in Marin County.
To assist our clients and friends, we've decided to host a special workshop in Marin County on November 6th designed to answer some of the basic questions related to building and financing a modernist prefab home in the Bay Area. Guest speakers at this event hosted by Marin Modern Real Estate / San Francisco Modern Real Estate include:
Justin Brown (MICHELLE KAUFMANN DESIGNS)

Renee Adelmann (MARIN MODERN REAL ESTATE)

Brian Stewart (JCF ADVISORS)
You can learn more about this event and register online now by visiting: Workshop: Building a Prefab Home in Marin County. Seating is extremely limited and reservations are mandatory.
We hope to see you at this special event hosted by the Marin Modern Real Estate and San Francisco Modern Real Estate Team!