Mill Valley makes the list!
Posted by Marin Modern Team on Wednesday, May 2, 2012 at 6:57:04 PM
By Marin Modern Team / May 2, 2012
Comment
Looks like the cat's out of the bag...
Smithsonian Magazine just ranked Mill Valley as the fourth-best small town in America.  Smithsonian says: "Mill Valley is one of the jewels in a necklace of beautiful towns across the Golden Gate Bridge from San Francisco. It's tucked into a canyon on the flank of 2,571-foot Mount Tamalpais, near the giant redwoods of Muir Woods National Monument and marshland surrounding Richardson Bay."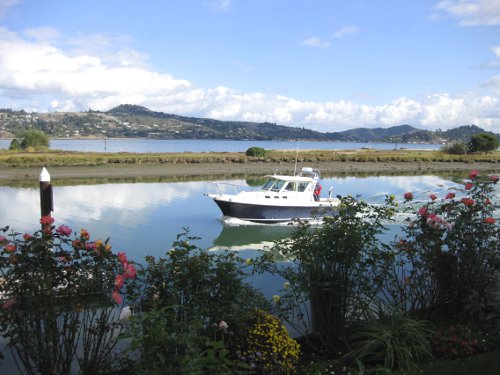 View of the Richardson Bay from the garden of my waterfront listing in the Strawberry neighborhood of Mill Valley. 
http://www.marinmodern.com/t/Cathy-Cook-MacRae/blog/mill-valley-waterfront-living-at-its-best.html
The article also mentions Mill Valley's easy accessibility to San Francisco and yet it somehow feels miles away with the peaceful views, old world charm and small town feel.  They didn't even mention the fabulous schools and the interesting residents - an artistic and accomplished bunch!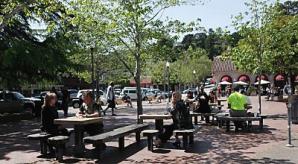 Lounging at the Depot and Lytton Square in downtown Mill Valley.
(photo courtesy Jill Schneider, Chronicle)
For more information on Mill Valley or any of the lovely and charming small towns of Marin, please contact [email protected]